Q&A with... Sally Wainwright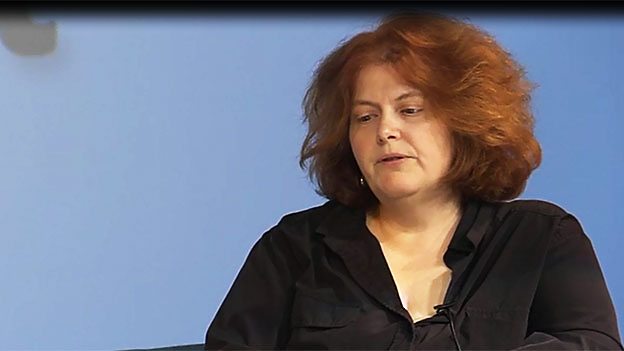 Watch highlights from our Q&A with Sally Wainwright from the 2012 Manchester Literature Festival.
Sally talks to Writersroom's Kate Rowland about her work, from the genesis of the hugely successful 'At Home with the Braithwaite's, her masterpiece Unforgiven through to the phenomenon that is Scott & Bailey. She discusses starting out as a writer and how she discovered her voice to how emerging writers can preserve their own. She gives insight into developing character and story, her writing process, the power and importance of research to craft an authentic story, and how her BBC Drama 'Last Tango in Halifax' was inspired by personal family experiences.