Writersroom 10
I was skint, about to move out of London and live in a tent by a fishing lake for 6 months. I sent a play in to the BBC before I left communication and electricity behind. Now I'm writing for my favourite soap on BBC1.

Kenny Emson
Introducing Writersroom 10
A bi-annual scheme to support emerging theatre writers which has led to a live showcase, short dramas on The Verb on BBC Radio 3 and site specific digital theatre on The Space.
In 2011, Writersroom 10 was launched to support emerging theatre writers. Theatres across the UK were asked to nominate a writer. From these nominations we selected 10 writers to form a cohort who received a bursary, mentoring, workshops, masterclasses, and a showcase of original new plays at the Live Theatre, Newcastle - The Parade.
Five of these plays were then produced for The Verb on BBC Radio 3, and four were produced by Slung Low as site-specific digital theatre for the BBC/Arts Council online platform, The Space.
Watch 'The Parade' site-specific digital theatre below
Our 10 partner theatres were from all across the UK: West Yorkshire Playhouse, Tamasha, Bush, Bristol Old Vic, Salisbury Playhouse, Broadway Barking, Newcastle Live, Manchester Library, Old Vic New Voices, Lyric Belfast.
The 2011 Writers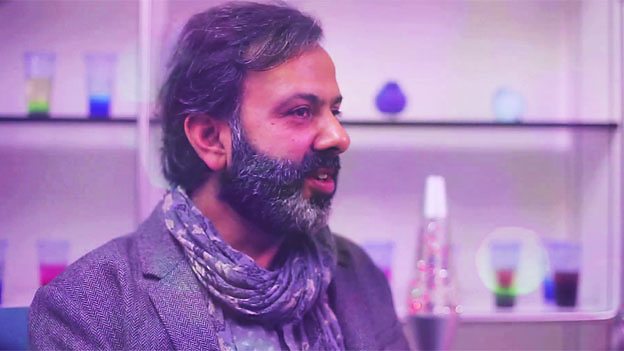 Writers who were selected for the Writersroom 10 scheme 2011 talk about their journeys.
The 2014/15 Writers
The Writersroom 10 scheme was relaunched in 2013 at the Theatre Broadcast Conversation hosted by BBC Director General Tony Hall. The 10 winning writers were announced in April 2014:
Alice Birch - West Yorkshire Playhouse
Carol Vine - Brockley Jack
Ellie Stewart - Traverse Theatre
Frank McCabe – Greyscale
Matilda Ibini - Soho Theatre
Ian Townsend - Bolton Octagon
Joe White - Birmingham Rep
Lisa Jen Brown - National Theatre Wales
Mufaro Makubika - Nottingham Playhouse
Samuel E Taylor - Bristol Old Vic
The 10 writers joined a year-long development scheme and received a seed-commission of £1000, a BBC mentor to broaden their scriptwriting horizons and bring a fresh perspective to their work, the opportunity to develop new work for The Space and a programme of partnership events with theatres.
The Writersroom 10 judges were acclaimed writers Tim Price (The Radicalisation of Bradley Manning), Lucy Kirkwood (Chimerica, The Smoke), and Kate Rowland (BBC Creative Director, New Writing).
The Writersroom 10 2015 culminated in a live read-through at the Birmingham Rep in June 2015. Following this 4 of the scripts were commissioned by BBC Radio 3's 'The Verb'.
The 4 commissioned scripts for 'The Verb' were:
'Temples' by Joe White
'Turn Around' by Ian Townsend
'Did to me' by Lisa Jen Brown
'Tongues' by Frank McCabe
Read Joe White's blog about getting his first piece broadcast on Radio
The Parade: Site Specific Digital Theatre
The Parade was BBC Writersroom's collaboration with The Space and Slung Low theatre and explores the human stories behind Britain's troubled high streets.
Four of the writers from the 2011 Writersroom 10 scheme had their scripts produced as digital site specific theatre.
Watch the recordings below.
Somewhere Between a News Clipping and the Gossip Pages (These small tragedies)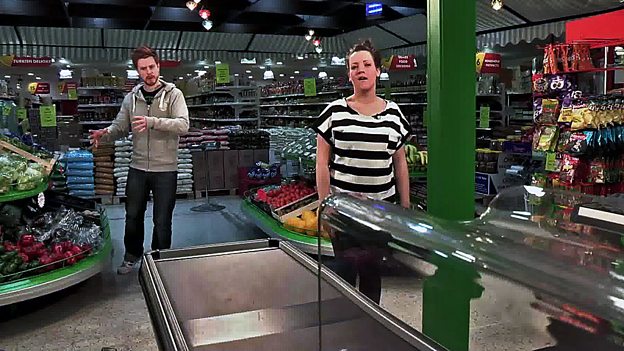 By Kenny Emson
Set in a cornershop, a tense two-hander conveys society's obsession with news media and its portrayal of crime.
No More Pound Shop Wars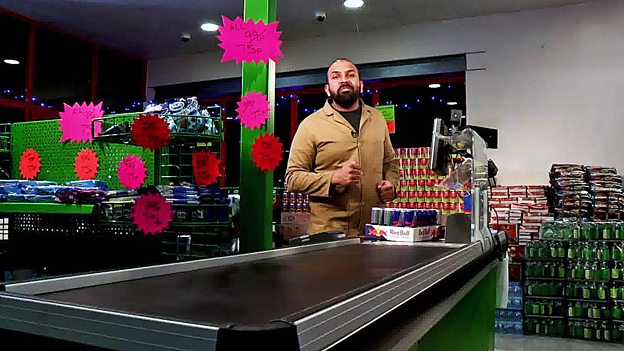 By Amman Paul Singh Brar
This humorous, touching piece looks at the length people will go to survive in a recession.
Can You Hear Me Baby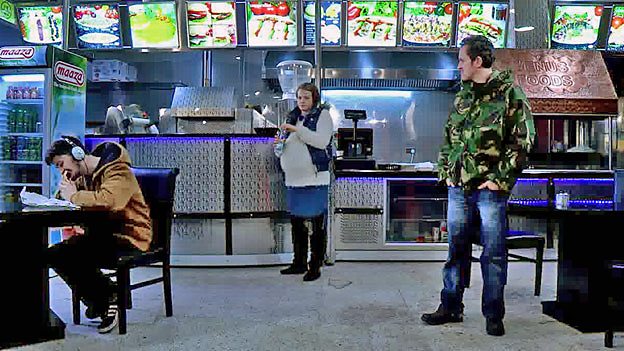 By Rebecca Prestwich
A lonely, drunken man tries to talk to a heavily pregnant woman in a kebab shop late at night, and an unexpected encounter ensues.
CSI Millionaire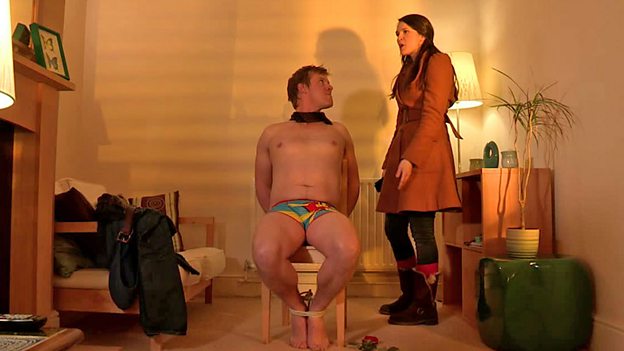 by Katherine Mitchell
Set in a flat above an off-license, CSI Millionaire tells the story of an ex's revenge on her former lover.
Find out more about Writersroom 10