Alfred Bradley Bursary Award
It's not the first time that the BBC Writersroom have been an instrumental part in changing my career for the better. That's not an understatement.

Furquan Akhtar
The Alfred Bradley Bursary Award is a £5,000 writing bursary to Northern writers new to radio and the chance of a Radio 4 drama commission.
The Award was established in 1992 to commemorate the life and work of Alfred Bradley, the distinguished BBC Radio Drama Producer and is run by Radio Drama North in conjunction with BBC Writersroom.
Previous winners include Lee Hall (Billy Elliot, War Horse), Peter Straughan (Tinker Tailor Soldier Spy, The Debt) and Cat Jones (Doctors, Waterloo Road) who have all gone on to have huge success across radio, TV and film.
The winner of the 2018/19 Award has been announced as Alex Clarke
See the shortlisted writers for the 2015/16 Award who received development support from BBC Radio Drama North before the overall winner was announced as Piers Black Hawkins for his script 'Hand to Mouth'. This was subsequently reworked and retitled 'Human Resources' before being recorded by BBC Radio Drama North in June 2017 for July broadcast.
Furquan Akhtar was the winner of the 2013 Award and developed his winning script 'Shamed' with BBC Radio Drama north. It was broadcast as an Afternoon Drama on BBC Radio 4 on Thursday 19 February 2015 at 2.15pm and was available on BBC iPlayer for 30 days. 'Shamed' was subsequently long-listed for the Imison Award for the best original script by a writer new to radio.
Alan Mockler was the runner-up in 2013 and Ian Townsend won a special BBC Writersroom prize.
Cat Jones was the winner of the 2011 Award. Read her blog about why people should enter
Previous Winners
2018/19 - Alex Clarke
2015/2016 - Piers Black Hawkins
2013 - Furquan Akhtar
2011 - Cat Jones
2009 - Chris Wilson
2006 - Mark Shand
2004 - Anthony Cropper
2002 - Julia Copus
2000 - Pam Leeson
1998 - Peter Straughan
1996 - Mandy Precious
1994 - Lee Hall
1992 - Donal Thompson
Watch script-writing help and advice from the team at BBC Radio Drama North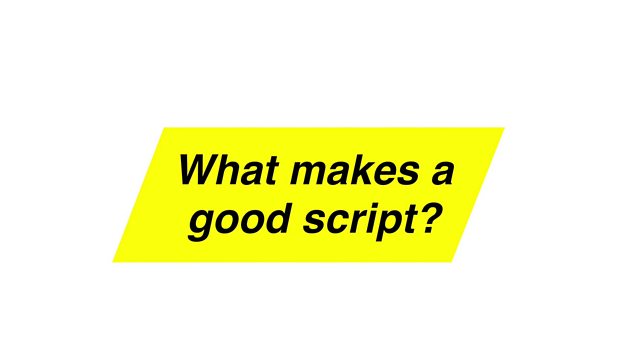 Watch advice from the team at BBC Radio Drama North on how to write for Radio