How to submit a script to us
Our Open Call is our system for receiving unsolicited original scripts.
What is the Open Call opportunity for script submissions?
Rather than accepting scripts year-round, we have distinct submission windows for scripts which are announced on the BBC Writersroom Opportunities page during the year. Each Open Call has a deadline, following which the scripts received are assessed intensively by our script readers and the BBC Writersroom team, and a shortlist drawn up. We then offer various opportunities for the shortlisted group of writers including our Drama Room and Voices development groups.
Our latest window for DRAMA and COMEDY DRAMA scripts is now closed. We'll let everyone know the outcome as soon as possible but this will take several months.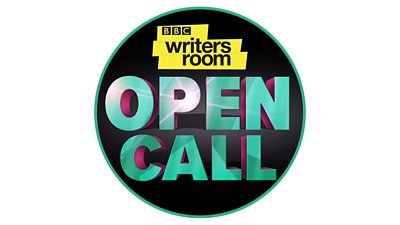 Why do we run an Open Call for script submissions?
Our Open Call is not a competition but a means by which the BBC seeks out the best writing talent. We look for writers with the strongest potential to be developed and produced for BBC broadcast. You could be new to writing or new to the BBC but equally, you may be a playwright looking to write for TV, or you've written for radio drama and would like to try your hand at writing for CBBC. We understand that carving a career as a writer takes time and that each writer's development needs will be different. We receive many thousands of scripts every year and can only focus on the writers who we feel have the most potential.
Find out more on 'How we can (and can't) help develop your writing'.
What do we look for?
In our Open Call we are not looking for projects to commission or produce. We are looking for writers to develop rather than specific projects. We look for what the script tells us about the writer. We see all scripts as a calling card to showcase a writer's talent, ability, and voice.
We are especially looking for distinctive voices - and scripts that express those voices. We do not look for more of the same – we look for the writer's ability to pull an audience into a world and hold them in it. It's not necessarily about finding precincts or situations that have 'never been done before' but having an original take on stories that have the potential to have wide breadth of appeal.
We are looking for characters who are well rounded and consistent and who drive the narrative rather than serve it. We are looking for a sense of storytelling ability - handling of pace, climax, mood. We are looking to unearth the treasures, the page-turners, the new perspectives, the engaging dialogue and the surprising character creations.
We want to find that special something that makes us want to read more.
We look for what a writer can deliver in script form rather than unscripted ideas. We want to see the best possible draft you can achieve. We are not looking for early/first/rough drafts of scripts. Only submit a script to our Open Call when your script is ready, even if it means waiting for a later submission window.
We may also consider whether a script has real potential to be developed further towards production. If we believe a script could be developed further by a BBC department, we will send it to them with the writer's knowledge. Original scripts written "on spec" are produced extremely rarely, and writers should not send them in with the expectation that they will be produced. However, original spec' scripts are the means by which writers get noticed, so you should always write your script with the same level of commitment as if it were for production.
What should you submit?
In our Open Call we accept Drama or Comedy/Drama scripts written for Film, TV, Radio, Stage or Online including for Children.
Your script should be a minimum of 30 pages long (excluding title/character pages), which is a fair length of time to assess a writer's work (it's extremely hard to judge a writer's abilities with a view to BBC broadcast slots if their work is shorter than this). As long as your script is equivalent to at least 30 minutes in length, we will consider it.
The minute-to-a-page measure of classic screenplay format is a useful rule-of-thumb, but isn't a cast iron formula as it ultimately depends on the style of the piece. Generally speaking a half-hour drama or comedy/drama would come in between 30 and 35 pages, an hour-long drama between 50-70 pages, and a feature film between 70-120 pages.
Your script should be saved as a single PDF document of no more than 10MB in size, with your name removed from the document.
If you are writing your script using Final Draft and do not know how to remove your name and contact details from your script, please refer to Final Draft's own trouble shooter.
If you are using Microsoft word processing and do not know how to save your file as a PDF, please refer to Office Support
(All software will come with its own user guidelines. We cannot offer technical support for third party software).
Please remember to remove your name and contact details from every page of your script. All scripts will be read "blind" i.e. without a name attached, until after the full-read stage.
If you have written a spec' script for Online or Children's TV/Radio, you may submit multiple episodes provided the total length comes to at least 30 minutes / pages. For example, you may submit 2 x 15 minute serial episodes of a web series. These should be saved and submitted together as a single PDF document. You may also submit more than one short film script as long as the total exceeds 30 minutes and each short film script is at least 15 minutes in duration. Again they should be saved and submitted together as a single PDF document.
Read the Medium and Format guidelines for more information.
As well as your writing sample we will also ask writers to supply a brief writing CV outlining their writing experience to date and you will need to answer a handful of questions about your motivation for applying and interest in writing for television.
Read the Open Call Terms and Conditions
What do we not accept?
We do not accept any of the following:
Submissions by email or post – when our Open Call is open for submissions, we can only accept scripts online via our E-Submissions system. Normally only under exceptional circumstances, first discussed with a member of the BBC Writersroom team, will we accept postal submissions.
PLEASE NOTE THAT DUE TO COVID RESTRICTIONS NO POSTAL SUBMISSIONS ARE POSSIBLE AT THE MOMENT UNDER ANY CIRCUMSTANCE.
Scripts previously submitted to the old BBC Writersroom unsolicited system or previous BBC Writersroom Script Room submission windows. This also includes:
- Resubmissions of work previously considered, even after rewrites – make sure you make your script as good as you possibly can before sending it to us.
- Further episodes of a series or serial if we have read, or given feedback on a previous episode.
Multiple submissions at one time. We can only accept one script from each writer/writing team in a given submission window.
Ideas, pitches, outlines, synopses, or treatments on their own – we must always receive a script with every submission. Samples or extracts from scripts are not eligible either. We want to see a full script or episode. If your idea is for a series or serial, you may include a brief outline (1-3 pages) of further episodes and the series/serial as a whole within the same pdf document but this should not be included in your 30 page count. Please note that other BBC Writersroom schemes will come with their own terms of entry which may include additional material such as ideas and synopses.
DVDs, videos, CDs, audio tapes, or any video/audio material accompanying, or instead of, a script.
Scripts written for existing or previously produced shows/characters – we only want to see your original work. Find out more about the BBC Studios Writers Academy if you are interested in writing for one of the BBC's Continuing Dramas.
Full series or serials – we only want to see one episode. The only exception to this is if you have written a spec' script for Online or Children's TV/Radio. In these instances you may submit multiple episodes provided the total length is at least 30 minutes / pages. These should be saved and submitted together as a single PDF document.
Short stories, novels, unpublished prose manuscripts, poetry or work you wish to have adapted into a script
Adaptations for broadcast of another writer's idea – we want to see your original work.
Comedy sketch shows and pure narrative comedy series or sitcoms. Please see BBC Comedy Commissioning's website for the latest updates on submitting narrative comedy scripts.
Scripts written in languages other than English.
Scripts from overseas – we are looking for writers with whom the BBC can develop a strong working relationship and who have something to say that will appeal to British audiences. You may be a non-British-born writer, but you must be resident in the UK or Republic of Ireland. If you are currently living overseas, only consider submitting your script when you return to the UK or Republic of Ireland.
Scripts from writers under the age of 18.
Submission dates
The Open Call window for DRAMA and COMEDY DRAMA scripts was open from Thursday 9th December 2021 at noon to Thursday 13th January 2022 at noon. The next submission window is likely to be at the end of 2022. Dates will be announced here and on our social media.
Check out other Opportunities from the BBC and other organisations:
Follow us on twitter @BBCwritersroom or Like us on Facebook for announcements.
How do you enter the Open Call?
When the window is open, the link to submit a script and other supporting information via our online E-Submissions system is made available below.
Once you have clicked on the link for the opportunity, you will firstly be asked to confirm your eligibility before entering.
(*Please note* If you do not meet the listed criteria, you cannot enter the opportunity. If you still proceed with your application, your submission will be flagged as ineligible and you are unlikely to hear that this is the case until after the deadline has passed.)
You will then need to login to your E-submissions account (or create an account if this is the first time you have entered).
You will then need to fill in a simple application form along with uploading your script and supporting information. As part of this, you will need to fill in the following details:
TITLE of the script being submitted.
LOGLINE: one sentence that clearly and succinctly tells us who and what the story is about. For more information about loglines please see our blog.
ADDITIONAL WRITERS: State here whether it is a joint application and provide the name of the other writer involved if applicable. Writers can only enter each window once, either individually or as part of a writing team of up to a maximum of 2 people. If entering as duo, both entrants must meet the entry requirements. You cannot submit as a duo and an individual within the same window.
MEDIUM / GENRE: select the relevant options from the drop down lists.
A SHORT WRITING HISTORY: outlining your writing experience to date.
ANSWERS: to a few brief questions about your motivation for applying and interest in writing for television. We would recommend preparing your answers to these outside the submissions system and pasting them in to save time when entering your submission. The system will time out after an hour if you don't click to submit your entry. It will not save uncompleted submissions.
AGENT/WEBSITE (optional): You may also include a link to a personal website and agent details but these are not required.
DIVERSITY MONITORING FORM: This is optional and the information provided is not linked to your profile in the system.
PLEASE NOTE
We will not accept late submissions under any circumstances. Writers have five full weeks to submit an entry, giving plenty of time to navigate the E-submissions system and meet the deadline.
Do not leave it until the day of deadline to create an E-submissions profile or to submit your script as you will leave yourself no time for troubleshooting. Please note that the BBC Your Account at the top left of the web page is not the same as a BBC Writersroom E-submissions account. It is totally unrelated, so having a BBC Account (for BBC iPlayer etc) does not automatically sign you up to E-submissions.
Read the E-Submissions FAQs for further information.
Who will read your script and what is the reading process?
Visit the Open Call FAQs page for details of the reading process.
Do you have a question?
The answers to most questions can be found on our website.
If you cannot find the answer to your question on our website (please see section above for links) and need to contact us, the best way is to email writersroom@bbc.co.uk
***We cannot guarantee that we'll be able to help you on deadline day, as we are often extremely busy. We highly recommend all writers to submit well in advance of deadline day. It is your responsibility to ensure that you leave enough time to complete the submission process.***