BBC Writersroom Script Room COMEDY 2020
BBC Writersroom Script Room COMEDY 2020 | Opens: Monday 23rd March 2020 at 10am | Deadline: Monday 20th April 2020 at 5pm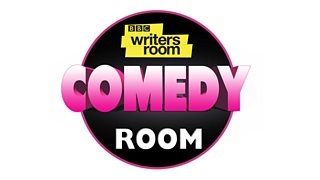 BBC Writersroom's annual window for unsolicited comedy scripts (TV, film, radio, stage or online) will open between 10am on Monday 23rd March 2020 and close at 5pm on Monday 20th April 2020. 
What we are looking for
We look for what the script tells us about the writer. We see all scripts as a calling card to showcase a writer's talent, ability and sense of humour. 
We are especially looking for distinctive voices - and scripts that express those voices. We do not look for more of the same – we look for the writer's ability to pull an audience into a world and hold them in it. It's not necessarily about finding precincts or situations that have 'never been done before' but having an original take on stories that have the potential to have wide breadth of appeal. 
Characters who are well rounded and consistent and who drive the comedy rather than serve it. A sense of storytelling ability - handling of pace, climax, mood. 
We want to see the best possible draft you can achieve. We are not looking for early/first/rough drafts of scripts. Only submit to the Script Room when your script is ready, even if it means waiting for a later Script Room submission window. 
We are looking to unearth the treasures, the page-turners, the new perspectives, the engaging dialogue and the surprising character creations. 
We want to find that special, funny something that makes us want to read more. 
Before considering making a submission, you will need to read the following information carefully. Submissions which do not meet the criteria or are in breach of the terms and conditions will be subject to disqualification without discussion.
What to submit
One comedy script of at least 30 full pages in length for TV, Film, Radio, Stage or Online* with your personal details removed.
Your script should be saved as a single PDF document of no more than 10MB in size, with your name removed from the document.
If you are writing your script using Final Draft and do not know how to remove your name and contact details from your script, please refer to Final Draft's own trouble shooter.
If you are using Microsoft word processing and do not know how to save your file as a PDF, please refer to Office Support
(All software will come with its own user guidelines. We cannot offer technical support for third party software).
Please remember to remove your name and contact details from every page of your script. All scripts will be read "blind" i.e. without a name attached, until after the full-read stage.
*If you are submitting a sample script for Children's TV or Online, you are welcome to submit 2 x 15 minute episodes as a single PDF document. 
How to submit
Once you have clicked on the link for the opportunity, you will be asked to confirm your eligibility before entering. 
(*Please note* If you do not meet the listed criteria, you cannot enter the opportunity. If you still proceed with your application, your submission will be flagged as ineligible and you are unlikely to hear that this is the case until after the deadline has passed.) 
You will then need to fill in a simple application form along with uploading your script.  As part of this, you will need to fill in the following details:
TITLE of the script being submitted.
LOGLINE: one sentence that clearly and succinctly tells us who and what the story is about. For more information about loglines please see our blog.
ADDITIONAL WRITERS: State here whether it is a joint application and provide the name of the other writer involved if applicable.  Writers can submit individually or as part of a writing team of up to a maximum of 2 people. If entering as duo, both entrants must meet the entry requirements.  You cannot submit as a duo and an individual within the same window.
MEDIUM / GENRE: select the relevant options from the drop down lists.
BIO: A brief biography, up to one paragraph, of your writing to date. 
You can also include a link to a personal website and agent details but these are not required for the submission. 
The link to submit your script via our E-submissions system will activate at 10am on Monday 23rd March 2020 and deactivate at 5pm on Monday 20th April 2020. You will only be able to submit your script during the time the window is open. 
Find out more about what happens to your script after it is submitted in our FAQs
Outcome of the Script Room
At the end of the process, a group of writers (usually between 10 and 15) will be selected to join the BBC Comedy Room writer development group for 2020/21. 
Our Script Room open calls are not competitions but a means by which the BBC seeks out the best writing talent in either Drama or Comedy. We look for writers with the strongest potential to be developed and produced for BBC broadcast. You could be new to writing or new to the BBC but equally, you may be a playwright looking to write for TV, or you've written for radio and would like to try your hand at writing for CBBC. We understand that carving a career as a writer takes time and that each writer's development needs will be different. 
We will also consider whether scripts have real potential to be developed further towards production. If we believe a script could be developed further by a BBC department, we will send it to them with the writer's knowledge. Original scripts written on spec' are produced extremely rarely, and writers should not send them in with the expectation that they will be produced. However, original spec' scripts are the means by which writers get noticed, so you should always write your script with the same level of commitment as if it were for production.
Read the Script Room Terms and Conditions, including what we accept and what we do not accept
Find out more about how we can (and can't) help your writing in a blog post from the Head of the BBC Writersroom
Get help and advice on our blog
In addition to the terms and conditions
We will not accept late submissions under any circumstances. Writers have at least four full weeks to submit scripts, giving plenty of time to navigate the e-submissions system and meet the deadline.
Do not leave it until the day of deadline to create an E-submissions profile or to submit your script as you will leave yourself no time for troubleshooting. Please note that the BBC Your Account at the top left of the web page is not the same as a BBC Writersroom E-submissions account. It is totally unrelated, so having a BBC Account (for BBC iPlayer etc) does not automatically sign you up to E-submissions.
Scripts must be at least 30 pages in length. It's extremely hard to judge a writer's abilities with a view to BBC broadcast slots if their work is shorter than this. Increasing the spacing or font size of a short script will not make your script eligible. Font sizes should generally be 11.5 or 12.
We cannot accept scripts submitted to previous Script Room windows.
We no longer accept printed submissions via post. If you have no access to the internet, you will need to contact us to discuss other options. The safest and most secure way to get your script to us, and ensure that it gets read, is to use the E-Submissions system. It is simple to use and will reach us instantly. All you need is an email address and access to the internet in order to use it.
Read the FAQs for our E-Submissions system
The BBC Writersroom team are on hand to help you through the process for the majority of the open window: Monday-Friday, 10am-6pm excluding public holidays and bank holidays.
If you need to contact us, email writersroom@bbc.co.uk 
A phone line to our team will be available for the majority of the open submission period, excluding weekends and public holidays. Call via the main BBC switchboard on 020 8743 8000.
We cannot guarantee that we'll be able to help you on deadline day, as the line and email are often busy.
Submit your script
Submit your script using this link
The link to submit your script via our E-submissions system will activate at 10am on Monday 23rd March 2020 and deactivate at 5pm on Monday 20th April 2020. You will only be able to submit your script during the time the window is open.
First time using E-Submissions?
If this is the first time you have used our E-submissions system then please follow these guidelines.
Step One: If this is your first time submitting online, click on the link above to submit your script and then create an account when prompted.
Step Two: Once your new account is created, come back to this page and restart your submission by clicking the link above again – this time logging in with your newly created account details.
Step Three: Continue on with the process of submitting your script!
Information and Advice