ITV Red Planet Prize
Submissions open 27 March - 3 April 2020 at 9.00am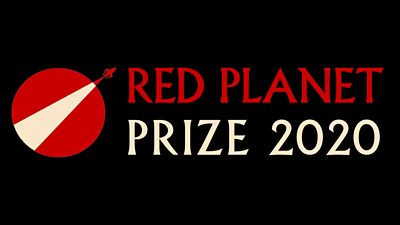 The ITV Red Planet Prize are looking for writers who can create unforgettable contemporary drama, characters that make you sit up, and demand you watch them and share the moment. They want to see authentic voices and stories that serve all their audiences.
Writers will be asked to think big, think how they can make their idea stand out in a competitive marketplace. This year the focus is on:
Unmissable 4 part thriller - could be psychological, conspiracy, relationship, crime, or political and
Returning procedural series - including crime, medical and legal, where the authenticity and diversity of the world, the characters and their relationships hook you in week after week 
Writers will be asked to submit:
An existing original spec' script, full length and for any medium: TV, film, radio, theatre
A one/two page pitch for an original TV serial or series idea for ITV 
A short CV highlighting any writing credits (these are not essential to enter)
Screenwriters must be based in the UK or Republic of Ireland
The idea should not be in development with another broadcaster or independent company
For this particular competition period drama ideas will not be considered
Up to ten shortlisted writers will be invited to a one day pitching master-class with Tony Jordan and ITV Drama Execs, and they will then have 3 weeks to write up their pitch and series outline. Judges include Rashan Stone (Actor/Writer) Kate Rowland (Creative Producer) Chloe Tucker (ITV Drama Commissioner) Belinda Campbell (Managing Director Red Planet Pictures)
4 writers will be invited to final interview to discuss their idea. 
Schedule 
Launch: 23 January 2020
Submissions Open: 27 March 2020
Submissions Close: 9.00am on 3 April 2020
Shortlist Masterclass: 31 May 2020
Final Interviews: 29 June 2020
Winner announced: July 2020
The winner of the competition will get a script commission for their submitted pitch as well as development opportunities.
The runners up will also be provided with development opportunities.
Find full details on the Red Planet Pictures website 
Deadline: 9.00am on 3 April 2020
This is a non-BBC scheme
Please note that these schemes are listed here for your convenience. However, they are run by external organisations and unless otherwise noted the BBC has no involvement with them.
Therefore the BBC cannot respond to any queries in connection to those and accepts no liability for the accuracy of third party websites and the information contained on them.