Papatango - Isolated But Open
Deadline: 31 March 2020 at midnight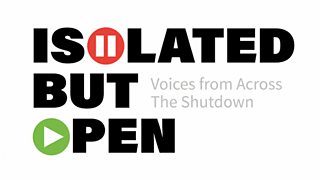 On 17th March 2020, Papatango launched Isolated But Open: Voices from Across The Shutdown, to inspire creativity and share brilliant new stories at a time when people need them most.  The result is a callout for ten new monologues, representing the freshest, most vital and most exciting voices from across the country at this unprecedented time.
In addition, the award-winning playwrights Rachel De-Lahay and Anders Lustgarten have provided two world premiere pieces. All twelve monologues will be filmed by hand-picked actors working in self-isolation, and the films will be shared online, free to view. They will also be made available to readers by Nick Hern Books, in a free playtext format.
How it works
Self-isolating or losing the theatre tribe is tough, including for being creative. So Papatango have set aside £2000 to support 20 artists to create despite coronavirus. They invite you to pen a monologue of up to 5 minutes (2 – 4 pages) on any topic. Please only submit one monologue per person.
They will pick 10 and pay £100 for each. Then they'll cast 10 actors to self-film these for £100 each. The films will be shared online for free so everyone, wherever they are, can enjoy new writing.
They would like to assess the monologues anonymously so please make sure there is no name included in the document. They will contact writers by email.
Deadline: midnight, 31 March 2020
Find full details and submit your monologue on the Papagango website
This is a non-BBC scheme
Please note that these schemes are listed here for your convenience. However, they are run by external organisations and unless otherwise noted the BBC has no involvement with them.
Therefore the BBC cannot respond to any queries in connection to those and accepts no liability for the accuracy of third party websites and the information contained on them.