Live Theatre - Script Submissions
Script Submission Window | Live Theatre | Deadline: 31st May 2020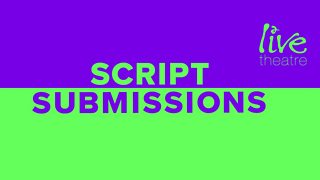 Live Theatre is a home for new plays, and they want to read your script. They are interested in bold, diverse and contemporary new plays. They tell stories about the world we live in and often, but not limited to, their home region of the North East. If you have an imaginative and surprising new play then they are keen to read it.
Their current submission window is open now and they will be accepting scripts until the end of May 2020. During this time they will be accepting scripts of full length plays (60 minutes or longer) written for the stage (they do not consider radio, film or television scripts, adaptations, pantomimes, musicals or unfinished plays).
Writers must be currently based in the UK or Republic of Ireland.
Email scripts to creative@live.org.uk
Please note: Sadly they will not be able to give feedback on every script we receive.
Find full details on the Live Theatre website
Find out about more opportunities from Live Theatre including bursaries available to to use against any part of your project
Find out about the Live Theatre Ten Minutes To... opportunity
Deadline: 31st May 2020
This is a non-BBC scheme
Please note that these schemes are listed here for your convenience. However, they are run by external organisations and unless otherwise noted the BBC has no involvement with them.
Therefore the BBC cannot respond to any queries in connection to those and accepts no liability for the accuracy of third party websites and the information contained on them.