Aktualise - Cyber Scratch Opportunity
Deadline: 2nd June 2020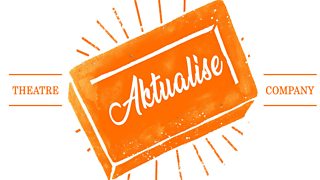 Aktualise is excited to be taking its biannual scratch night online: cue CYBER-SCRATCH. Due to be hosted by Poplar Union in May, Aktualise Theatre were determined to continue to find, support and give new work a platform despite the current circumstances. The CYBER-SCRATCH will be a streamed evening of innovative new work showing around 10 pieces between 3-5 minutes in length, all introduced by an exciting host, and shown on Poplar Unions YouTube and IGTV on Thursday 2nd July at 8pm. 
They want to hear from you: they are looking for short 3-5 minute pieces of any genre – new plays, dance, musicals, physical theatre, spoken word, cabaret, composition, interactive art, you name it. They strive to be inclusive and promote diversity in the arts and want the programme to be a combination of forms and stories to inspire and relate to people in all sorts of fields and worlds. Now more than ever is the time to engage people in new ways with the arts and this is an opportunity to do just that. They will be supporting all artists involved by attending online rehearsals, and connecting creatives with others to complete the teams for their projects.  
How it works and how to apply:
The main criteria is that it is NEW. This does not mean it needs to be related to our current situation, but they want to encourage creativity in this time of isolation and hardship. It could be a new idea you want to work on, something recently made, or a piece that never quite had the time/readiness until now. Any genre/form welcome. You MUST be able to film the work (if you are performing in it). Applications can be made using the google form below. 
Criteria:
They will be in touch with all applicants to let you know the outcome, piece creative teams together and organise rehearsal schedules. They will be offering as much or little support/involvement as necessary to each individual piece. If a short play/story, they can source actors and directors who will work together with you and then film the piece. If you are a composer, they can pair you with a choreographer, or vice versa, to enable new collaboration and original content. This will all be done following Social Distancing Guidelines. 
They want to show that even though apart, we can still be connected and make connections in these times, that art is still important, and to create a sense of purpose and drive towards a final goal for creatives.
If you have any questions, please do not hesitate to reach out to them at info@aktualise.co.uk, or on their social medias @aktualise.  
Deadline for submissions: 2nd June 2020 
They look forward to hearing from you!
*The event will be free to watch, but they will be asking for donations, which will be split amongst all the artists involved.*
This is a non-BBC scheme
Please note that these schemes are listed here for your convenience. However, they are run by external organisations and unless otherwise noted the BBC has no involvement with them.
Therefore the BBC cannot respond to any queries in connection to those and accepts no liability for the accuracy of third party websites and the information contained on them.