Caroline Aherne Bursary
An award in memory of Caroline Aherne, the popular comedy star and writer who died in 2016 which supports the development of new comedy talent.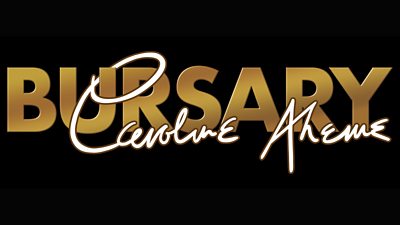 I dreamt of being a comedy writer/performer, and seeing the super talents of northern women I related to like Caroline and Victoria Wood made me feel like this could be a very real and attainable achievement for a girl like me.
Designed to find, develop and support great new comedy talent, the bursary was named in honour of the late award-winning comedy writer and performer Caroline Aherne, who created The Royle Family and Mrs Merton.
BBC Comedy Commissioning, in partnership with BBC Writersroom and BBC North, launched the bursary scheme at the Salford Sitcom Showcase in July 2017, calling applicants to submit filmed content of comedy characters.
From hundreds of entries Bolton comedian Sophie Willan was named as the first winner of the Caroline Aherne Bursary. Sophie received £5,000 to support development of her work. She received mentorship from Kate Daughton, BBC Comedy Commissioning Editor, to develop a comedy script. 
The winner of the second Caroline Aherne Bursary was announced on The One Show on 20th December 2018 as Amy Gledhill.
Entries for the 3rd Caroline Aherne Bursary were open until Friday 15th November 2019.