About BBC Writersroom
A story has a beginning, a muddle and an end

Philip Larkin
BBC Writersroom is a cross-genre department for scripted content. We work with Drama, Comedy, CBBC, CBeebies, Radio, Online - and others.
We work with and develop new and experienced writers.
We are part of BBC Commissioning within BBC Public Service. We work with BBC Studios, BBC in-house and independent producers across the UK from our bases in London, Salford, Glasgow, Cardiff and Belfast.
We welcome approaches from Independent companies who have a track record of making quality Drama and Comedy for broadcast, and a history of supportive and creative relationships with writers. We would be happy to meet and discuss whether we could support your Comedy and Drama development slate for the BBC. Get in touch by emailing writersroom@bbc.co.uk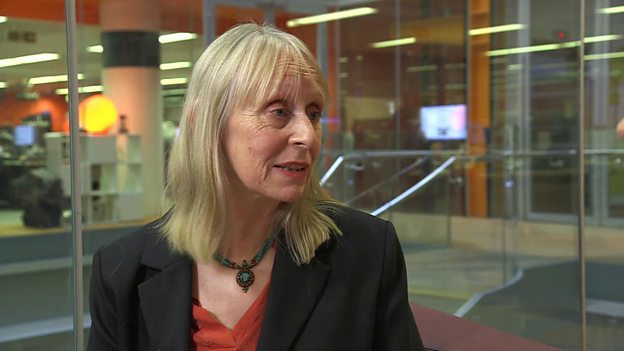 Watch an interview with Anne Edyvean (Head of BBC Writersroom) in December 2017
The Public Face of the BBC to the UK Writing Community - online and in the real world
The BBC Portal for New Writers
Our twice-yearly Script Room (Comedy and Drama) offers an open door for all writers across the UK, both new and experienced, to submit a script with the promise that at least the first ten pages will be read. Promising new voices are then offered development opportunities and help to kick-start their careers.
We run targeted talent searches, for example the Trans-Comedy Award, which led to Boy Meets Girl on BBC Two, Future Talent for a pilot web-series based in the West Midlands, the Class-Dismissed sketch-writing initiative with CBBC and Craic Off with BBC Northern Ireland Comedy. We target under-represented voices through schemes focusing on minority communities or specific parts of the UK (for example the Wales Drama Award and the Tony Doyle Award).
Writer Development
As BBC Writersroom we meet writers offering career and script advice, and passing on their work where appropriate. We run targeted Writers' Groups (eg Northern Writers Group, London Voices) and support talent initiatives, for example Talawa Firsts.
In partnership with BBC Studios production, BBC production departments and independent production companies we run:
Comedy Room and Drama Room - six-month development programmes for writers found through our open Script Room submissions and other talent searches.
TV Drama Writers' Programme - developing writers towards their first original script commission with a placement at BBC Studios or an independent production company.
Short Form Production - for example advising on writers for the Original Drama Shorts for BBC iPlayer, working with BBC Taster and BBC Three on The Break - monologues by new BAME writers, and developing the winning web-series from our Future Talent scheme.
We support other BBC department's talent initiatives, for example Room to Write/Fast and Funny from BBC Scotland Comedy.
Addressing specific Production needs
A Lab for New Forms of Storytelling
Continuing Drama Directors' Scheme
This development scheme was launched in 2016 with EastEnders, Casualty, Holby City and Doctors, offering mentoring and a full credit on one episode of their assigned programme for up to twelve early-career directors. The scheme is run in partnership with DirectorsUK.
The shows aims to hire directors within nine months for a full directorial commission if the director has shown that they can meet the standards required. Several directors from the first year and second years of the scheme have now directed their own blocks.
The Continuing Drama Directors' Scheme is now in its third year with placements offered for talented new directors on Doctors, Holby City, Casualty and River City.
How can BBC Writersroom help me?
Watch an interview with Anne Edyvean, Head of BBC Writersroom, in July 2015