Storm Ophelia turns the sun red
It's been a busy Monday morning at the BBC Weather Centre.
It's the 30th anniversary of the Great Storm which devastated parts of southern England, Storm Ophelia is bringing damaging winds to Ireland, western coasts and Scotland, and to top it off lots of you are sending in pictures of a red sun.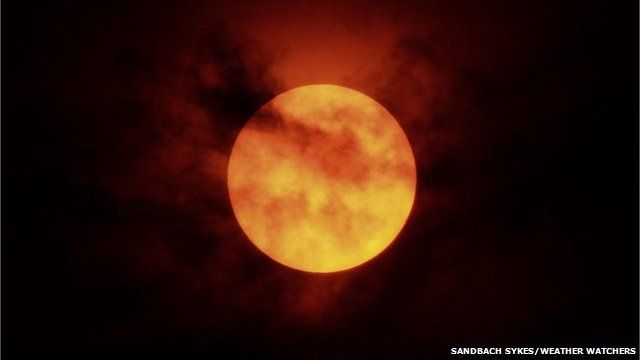 And the question is … why has the sun and sky turned red?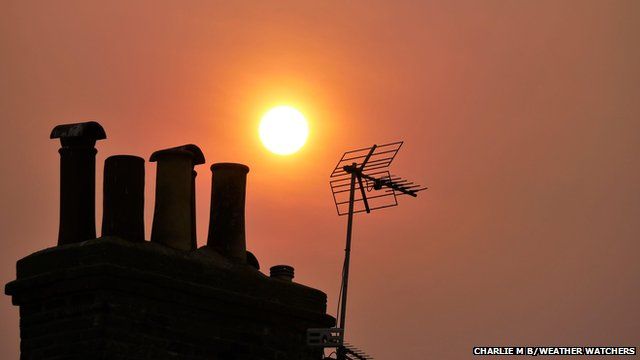 We think the answer is a combination of smoke from the wildfires across Spain and Portugal and also some Saharan dust drawn up on the southerly winds associated with Ophelia.
The dust has caused the shorter wavelength light (blue, violet etc) to be scattered away, leaving the longer wavelength light (red/orange).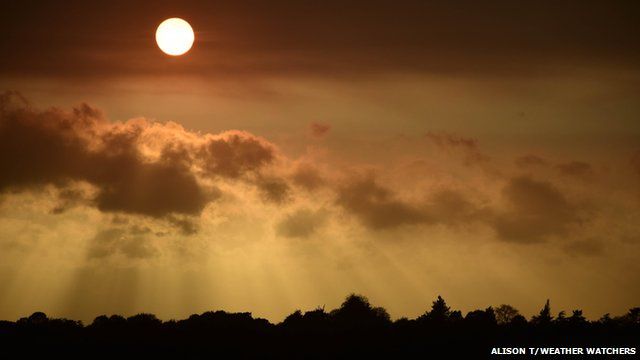 Ophelia originated in the Atlantic where it was a hurricane and as it tracked its way northwards it dragged in tropical air from the Sahara.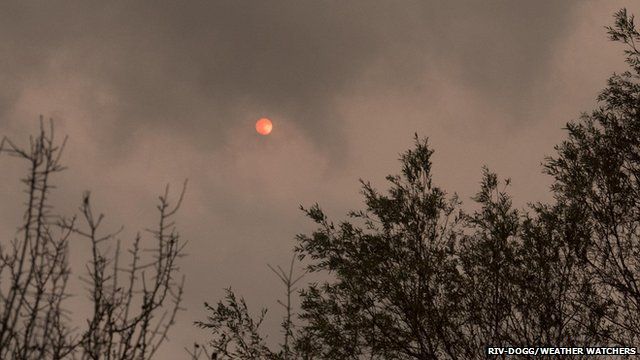 The dust gets picked up into the air and goes high up into the atmosphere and it is now above the UK.