How unusual is snow in May?
6th May 2021
Last updated at
10:38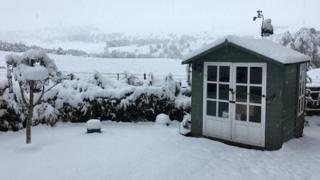 It has felt more like winter than spring across parts of the UK this week.
Snowfall across parts of Scotland led to disruption on Thursday morning, with heavy showers causing blocked roads and difficult driving conditions. Elsewhere this week, the snow left parts of northern England and Northern Ireland looking like a winter wonderland.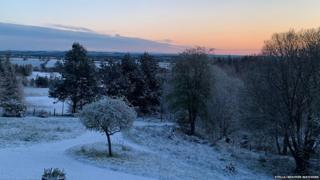 On Wednesday, skiers in Cumbria were even able to take to the slopes near Helvellyn to enjoy the fresh powder.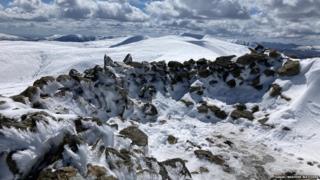 How unusual is it to see snow in May?
Falling snow isn't common in May, but it does happen from time to time. In fact, Scotland will see around one day of May snowfall per year on average. An example of this was in May 2013, where parts of the country saw significant heavy snowfall, leading to travel disruption and "very challenging" conditions on hills and mountains.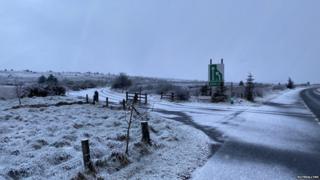 Spring marks the transition from winter to summer, so we can get extremes in cold or hot weather just based on the wind direction at this time of year.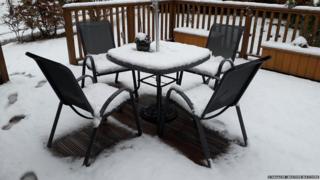 What is less common, however, is the heavy and settling snow parts of Scotland experienced on Thursday morning. According to the Met Office, we'd only expect to get 0.1 day of lying snow in Scotland in May on average.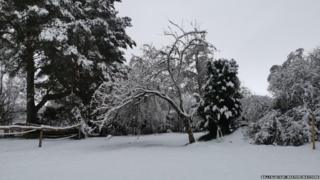 What is causing the wintry spell?
Over the past few weeks the weather pattern across the UK has been one where a northerly wind has dominated. In this set up, cold Arctic air flows across the UK and there is enough moisture to produce showers. As the air is cold enough, those showers have been wintry with snow falling to relatively low levels.