Weather World: Coronavirus and our climate
28th August 2020
Last updated at
12:13
"It will die out in the summer."
That was the rather hopeful prediction about coronavirus, based on a misguided belief that increasing temperatures would diminish its spread.
That didn't happen, and in fact the focus has shifted to the prospect of a resurgence in the virus this winter.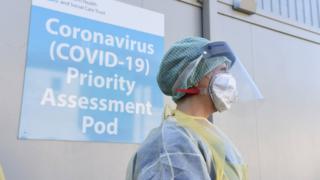 That's not a misplaced fear according to one expert featured in the programme. Dr Rachel Lowe from the London School of Hygiene and Tropical Medicine says the current spread of the virus is driven by the lack of immunity among the population and hasn't yet become seasonal like other viruses such as influenza.
Dr Lowe says we don't yet know exactly why some viruses are more prevalent in colder months. It may be something to do with the virus itself but it could also be down to human behaviour as more of us tend to crowd into indoor spaces for longer when it is colder outside, making it easier for the virus to spread.
For that reason, she tells the programme, coronavirus combined with flus and other "winter" diseases could put significant pressure on emergency services if they are not fully prepared.
What we do know about the pandemic is that it did contribute to a big change in the atmosphere that no-one would have thought possible at the start of the year. Carbon emissions fell sharply due to the reduction in work and travel as more countries went into lockdown. We talk to a climate scientist about whether this will prove to be a temporary fall or if it might have any lasting impact on climate change predictions.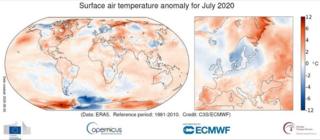 Also on this edition of Weather World, we look at how coronavirus could be affecting your weather forecast and why the poles are bearing the brunt of the global temperature rise. Plus there's a round-up of some of the year's most extreme weather so far.
Watch Weather World is broadcast on the BBC News Channel over the weekend of 29th-31st August, with the next screening on Tueday at 8.30am BST. You can watch on the BBC iPlayer, or go to bbc.co.uk/weatherworld.