Two more storms for busy Atlantic season
24th August 2020
Last updated at
12:24
This year's hyperactive Atlantic hurricane season has now generated 13 named storms, three of which have been hurricanes.
This is many more than the average for this time of year and could make the season "go Greek", with the Greek alphabet having to be used to name storms if the existing list of intended names is exhausted.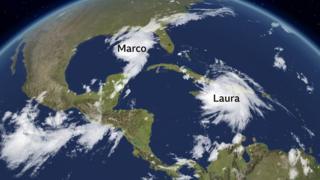 This week, Tropical Storm Marco - which was downgraded from hurricane status on Sunday - is going to impact the US Gulf coast right up to Wednesday.
Strong winds along with heavy rainfall and storm surge are likely to bring some damage and disruption.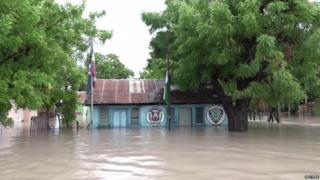 Some 70-120mm of rainfall (3-5 inches), and perhaps as much as 250mm (10 inches), will result in flash, urban, and small stream flooding according to the US National Hurricane Center.
While this is happening, Tropical Storm Laura - which hit the Dominican Republic and Cuba over the weekend - is expected to move into the Gulf of Mexico where it will strengthen.
With Laura and Marco potentially in the Gulf of Mexico simultaneously, it would be only the third time this has happened, following similar events in 1933 and 1959, according to meteorologist Philip Klotzbach of Colorado State University.
Conditions in the Gulf of Mexico with its very warm waters are prime for Tropical Storm Laura to strengthen to a hurricane in the coming days.
Remarkably, the track of Laura takes it into a very similar position off the US Gulf coast just two days after Marco. If it follows the projected track, it would make it the shortest time interval between two storms making landfall in Louisiana. The record is currently five days.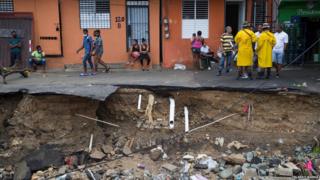 Laura is expected to be much more powerful than Marco with current forecasts suggesting it will make landfall in south west Louisiana as a Category 2 hurricane.
Some particularly unlucky parts of Louisiana and Mississippi could see impacts from both Marco and Laura.