What are noctilucent clouds?
12th May 2020
Last updated at
13:56
A clear summer night sky can reveal an extraordinary natural phenomenon.
Noctilucent clouds are rare formations that can appear at twilight during the summer months.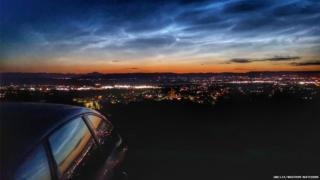 The wispy, often wavy, streaks of cloud usually look silvery-blue but they can also appear red or green.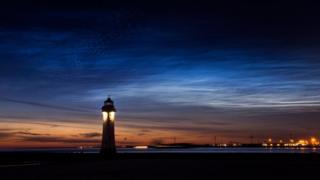 Noctilucent clouds are the highest clouds in the atmosphere, floating 50 miles (80km) above Earth in the mesosphere. This is about 10 times higher than the troposphere, where other weather clouds form.
They are made of tiny ice crystals, formed from meteor dust particles and water vapour in extremely cold temperatures of around -130C.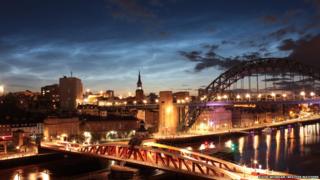 The high altitude of noctilucent clouds allows them to catch the sun's rays during the brief hours of midsummer darkness, when the sun is well below the local horizon. Normal weather clouds lie in deep shadow during this time.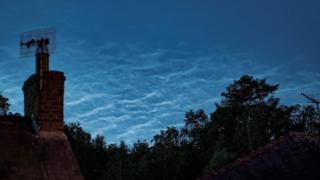 Look for the ethereal formations an hour after sunset or an hour before sunrise.
Noctilucent clouds can be seen with the naked eye so if you spot them don't forget to share your photos with BBC Weather Watchers.