In pictures: Red sky on an October morning
7th October 2019
Last updated at
10:02
'Red sky in the morning, shepherd's warning', as the saying goes... But what a stunning sight for some of us to wake up to.
It certainly made the Monday morning commute a little easier.
Thank you to BBC Weather Watchers for sharing these sunrise images.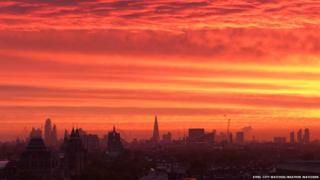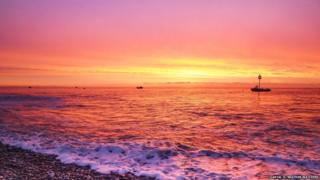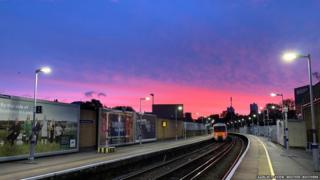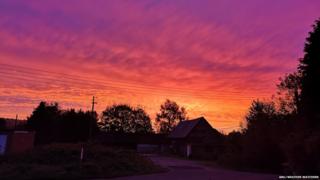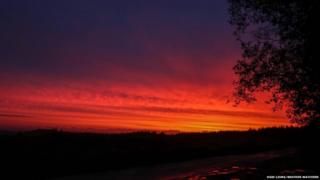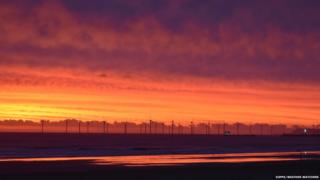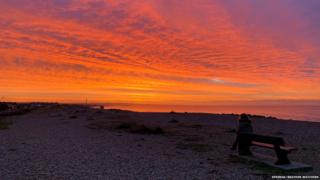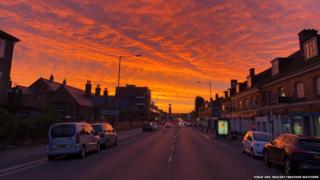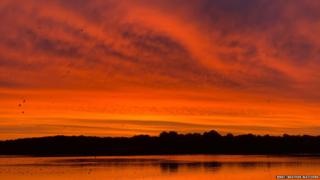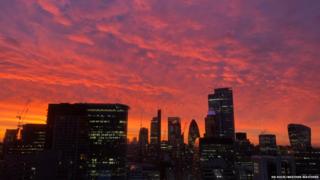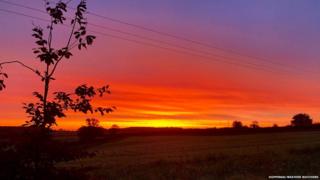 Why does a red sky appear at sunrise and sunset?
The saying is most reliable when weather systems predominantly come from the west as they do in the UK. "Red sky at night, shepherds delight" can often be proven true, since red sky at night means fair weather is generally headed towards you.
A red sky appears when dust and small particles are trapped in the atmosphere by high pressure. This scatters blue light leaving only red light to give the sky its notable appearance.
Weather systems generally travel from west to east in the mid latitudes. Because the sun rises in the east and sets in the west, a rising sun in advance of an approaching weather system would illuminate the approaching mid and high level clouds to create a red sky in the morning.
Alternatively, if the sun is setting as a weather system exits and high pressure is building, then the departing clouds would be illuminated. This would create a red sky at night with fair weather to follow.
So this saying is valid in mid latitudes if the timing of weather systems is just right. That is, clearing in the east at sunrise with approaching clouds and clearing prior to sunset in the west as clouds exit to the east.
If weather systems and their associated clouds are moving from south to north (as can occasionally occur), however, then the saying does not hold.