Ten pieces of trailblazing music to open young ears!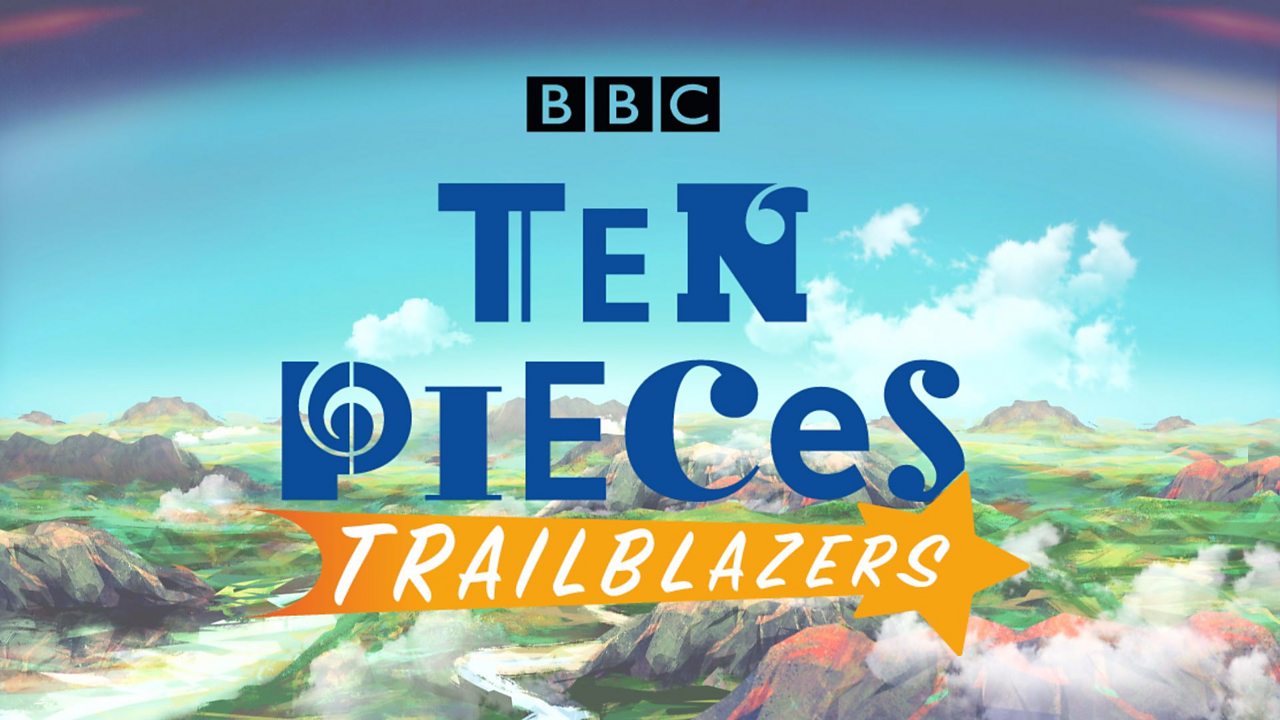 BBC Ten Pieces continues to open up the world of classical music to 7 to 14 year olds, introducing a new set of ten exciting pieces, Ten Pieces Trailblazers!
The new set of ten pieces focuses on composers and works that have changed the way we think of classical and orchestral music – how it can be made, what it can sound like, and who can create it. For the first time, Ten Pieces explores music for Film and Television with Delia Derbyshire's realisation of the Doctor Who Theme and a new commission from film composer Hans Zimmer!
BBC Ten Pieces Trailblazers is a brand new set of pieces, films and resources for teachers to use and share in their classrooms. You can take a peek at the ten exciting introduction films below!
Ten pieces of trailblazing music to open young ears...
1. George Gershwin – Rhapsody in Blue
Jazz meets the orchestral sound world.
This is music of a confident, energetic, roaring city composed at the moment our modern world was emerging.
Gershwin's music influenced a generation of composers including other Ten Pieces composers Bernstein and Copland.
2. Ravi Shankar – Symphony
Shankar is an innovator and musical ambassador.
In his 'Symphony' Ravi Shankar creates an extraordinary musical conversation, fusing the traditional sounds of a western orchestra and Indian music.
3. Delia Derbyshire – Doctor Who Theme (original theme composed by Ron Grainer)
Derbyshire used revolutionary techniques (including oscillators, and tape loops cut and spliced together in the 'musique concrete' style) to create a brand new sound world and an iconic piece of music.
Ten Pieces Trailblazers aims to bring Derbyshire's work into the spotlight.
4. Antonio Vivaldi – 'Winter' from 'The Four Seasons', Allegro non molto (1st mvt)
Music can conjure up images and sounds of the world around us – it's something we're familiar with now.
Antonio Vivaldi, setting his own poems to music, was one of the first composers to start to explore how music could reflect the natural world.
This has now become one of the most recognised pieces of classical music in the world and his influence connects to the ever-evolving story of music.
5. Grażyna Bacewicz – Overture
A glistening, dramatic overture by a ground-breaking woman in Polish musical life who continued to compose in secret and give concerts in occupied Warsaw during the Second World War.
The opening of her 'Overture' features the Morse code for 'V' for Victory beaten out on the timpani.
What follows is an orchestral roller coaster, a piece full of fireworks and passion.
She only heard this piece (written in 1943) once the conflict was over.
6. Steve Reich – Music for 18 Musicians (excerpt)
Dazzling percussion, rhythmic patterns and shifting musical colours unfold before us in the ground-breaking minimalism of Steve Reich – a huge influence on many pop artists and composers including John Adams, Nico Muhly, Bjork and Brian Eno.
7. Heitor Villa-Lobos – Bachianas brasileiras No. 2, The Little Train of the Caipira (finale)
Heitor Villa Lobos helped to bring South American music and rhythms into the orchestral world.
In this piece, we clamber aboard a rickety steam locomotive and discover how Villa Lobos uses musical instruments to re-create the plucky train's journey through the Brazilian mountains.
8. Florence Price – Symphony No. 1 in E minor (3rd mvt)
Traditional West African dance and music enter the world of the orchestra in Florence Price's pioneering 'Symphony'.
The uplifting and fun third movement is inspired by a traditional Juba dance.
Her rich musical world is full of references to spiritual, jazz and West African music.
The premiere in 1932 also broke new ground – it was the first piece by a black woman to be performed by a major orchestra.
9. Johannes Brahms – Hungarian Dance No. 5 in G minor
Folk music takes centre stage in this piece by Johannes Brahms.
Brahms's barnstorming show-stopper offers the perfect chance to explore dance, European Gypsy and folk music, and to see how local musical traditions can still inspire us today.
10. Hans Zimmer – Earth BBC Ten Pieces Commission
Last but not least Ten Pieces are proud to have once again commissioned a piece especially for the project.
This year it's by one of most popular and exciting film composers in the world, Hans Zimmer, who has composed a brand new piece for Ten Pieces called 'Earth'.
Film music – and Hans' music in particular – is one of the ways many children will first encounter the sound of an orchestra.
Now they have a piece of his music written just for them – to inspire ideas and to take part in.
The themes and ideas behind the piece – our magnificent, precious planet and our feelings towards it – offer endless opportunities for creative work.