Get Creative with Classical Music at Home
Now is the perfect time to get creative and make music together!
Music is a great way to express yourself and bring joy to those around you. Here are some simple ideas to help you keep music alive while we are sharing time at home…
1. Watch a Ten Pieces Film
We have lots of films that let you explore exciting musical worlds from the comfort of your own home. Shoot into outer space with Mars from Holst's The Planets or stroll through the busy streets of 1920s New York while listening to Gershwin's Rhapsody in Blue.
2. Get Arty
After listening to a great piece of music, create some inspired artwork in response! Watch this short video to get you started, see how Ricky Martin from Art Ninja creates a painting with sponges while listening to Mussorgsky's Night on Bare Mountain.
3. Take Part in an Interactive Live Lesson
You might not be doing your normal music lessons at the moment but why not try a Ten Pieces Live Lesson? Join Naomi Wilkinson and Karim Zeroual and learn some dance moves inspired by Tchaikovsky's The Nutcracker!
4. Put On Your Very Own Concert
Put on a concert for the people in your home or for some lucky friends and family over the phone or internet. You could perform a song or a piece of music that you have learnt at school or learn something new. If you play an instrument why not download the music for one of the Ten Pieces to practice and play.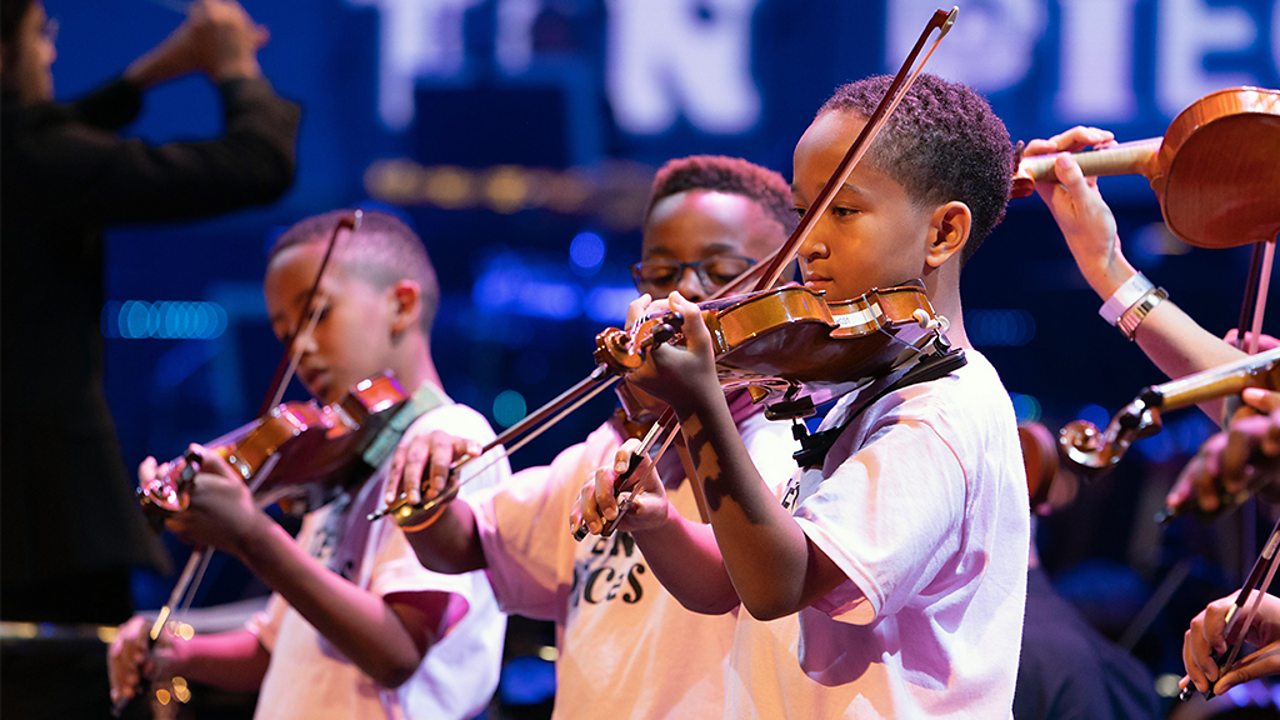 5. Explore Rhythm and Pulse with BBC Bitesize
What would music be without rhythm and a pulse? Ten Pieces favourite Anna Meredith explains these building blocks of music in this BBC Bitesize animation.
6. Stay up to date with the Ten Pieces website
We'll be bringing you weekly activities so you can keep getting creative with classical music.
Stay up to date with the Ten Pieces website for simple creative ideas to try at home!