Empower your pupils to be Super Movers Champions!
New fun active learning resources for upper KS2 pupils
We're taking Super Movers to the next level with the launch of Super Movers Champions.
These fun new active learning resources have been created by the Premier League and the BBC to help 9-11 year olds develop their confidence, teamwork and leadership skills.
Super Movers Champions make it their daily mission to move more, leading and inspiring others to do the same.
They might even want to lead their own super movement, helping the school community to become more active.
How to get started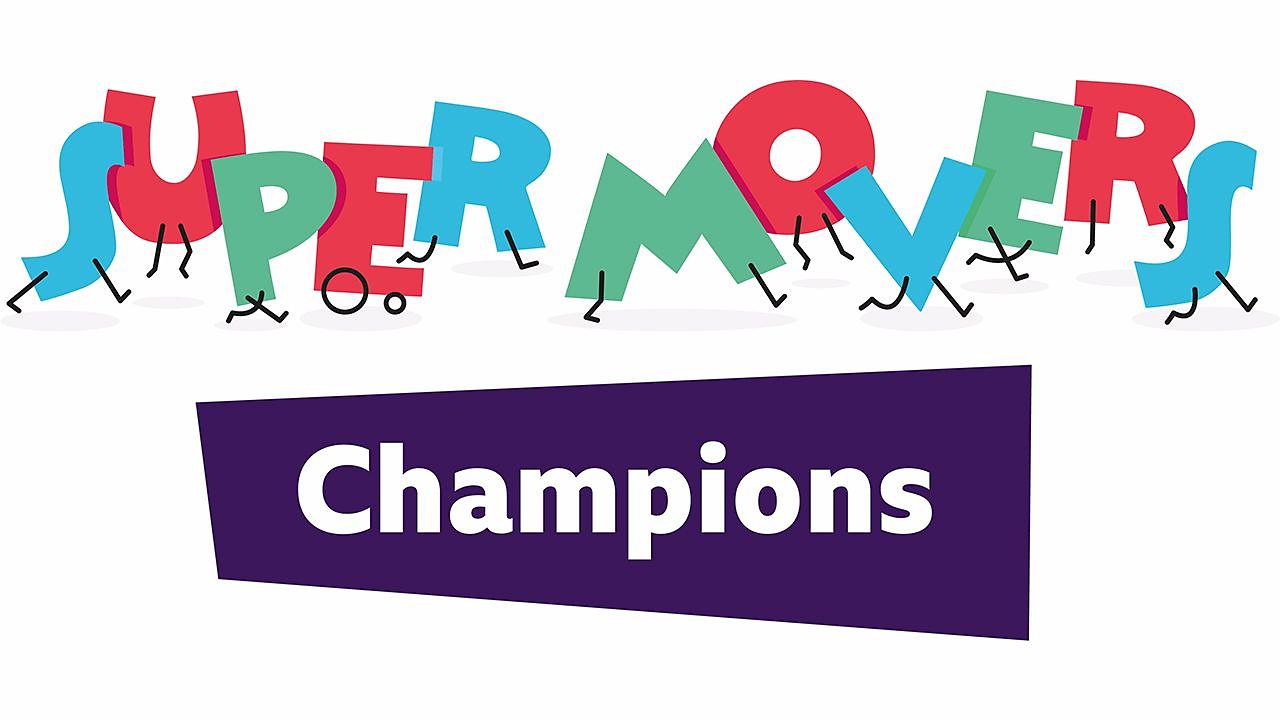 Anyone can be a Super Movers Champion by taking on and getting others involved in one or more Super Mission:
Active Me

– a challenge for individuals to introduce 10 minutes of new physical activity to their day

Active Friends

– a challenge for friends working together to support each other through a daily challenge

Active Groups

– a challenge to lead or support others in physical activity, which could include leading groups of younger children
Each Super Mission is supported by a pack of downloadable resources, to educate and enable pupils in preparation.
These fun resources can be easily adapted to super charge your whole school, bringing everyone along on your Super Movers journey!