Roald Dahl Day lesson - The Power of Words
Join BBC Teach in celebrating Roald Dahl Day with a very special interactive lesson and digital event aimed at primary school pupils aged 7 to 11.
This year's theme for Roald Dahl Day is bravery, and we're exploring the concept of being brave, standing up for what you believe in and using the power of words to change the world around you in this 35-minute programme.
Produced in partnership with Puffin Schools, the lesson features extracts from Roald Dahl texts read by Eniola Aluko, Bella Ramsey and Sir Michael Palin to encourage pupils to think about characterisation, conflict in storytelling and persuasive language in the most giganticus way!
Joining us in the studio are two special guests - actor, comedian and author Humza Arshad, and the editor of The Roald Dahl Thesaurus, Samantha Armstrong. This lesson includes a very special performance by the Royal Shakespeare Company's 'Matilda The Musical.'
Watch free online at a time convenient to you and join in by sharing your students' work with us via email and social media. A selection of the students' contributions will be reflected right here on the BBC Teach website.
Please note if you're watching this on catch up, we are no longer updating the commentary page.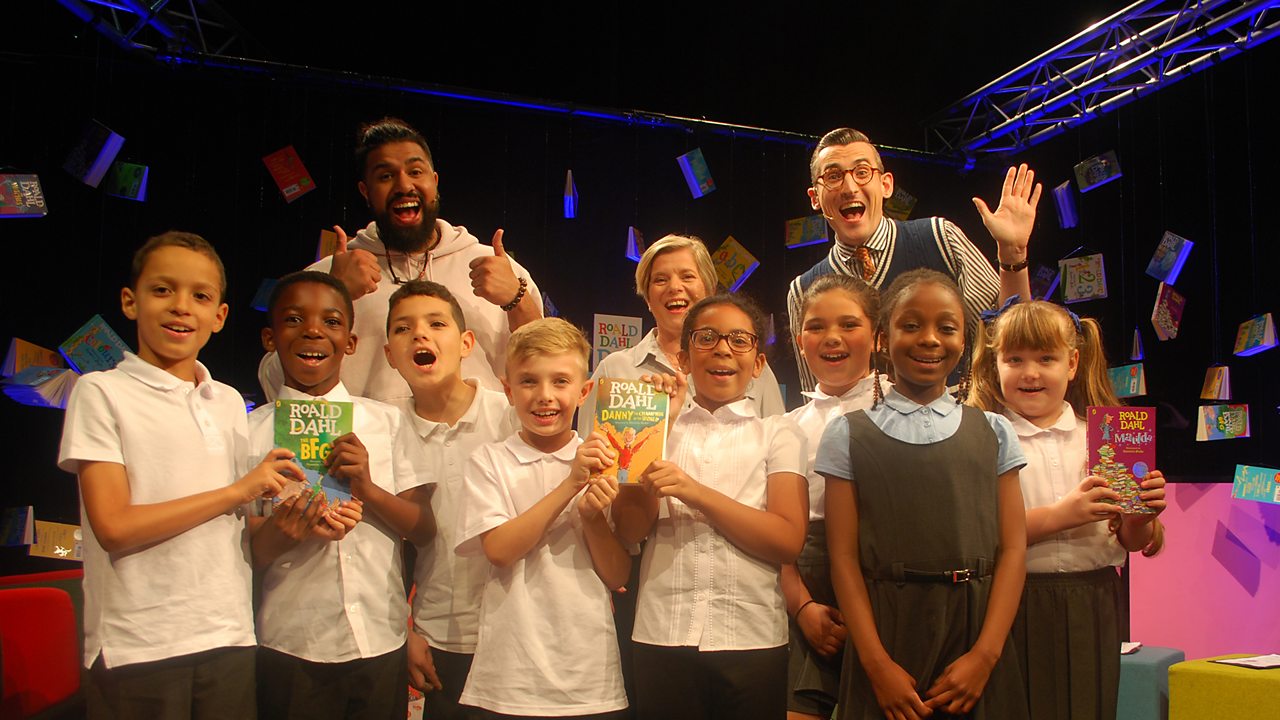 Lesson resources
Check out our lesson guide for teacher and print out the student activity sheets below.
Supporting resources from Twinkl
This Live Lesson is supported by free teaching resources from Twinkl. Download today using the links below: