WW2: How did Britain hide its treasure from the Nazis?
Top secret
The monumental plan to save Britain's most valuable cultural treasures from the Nazis and bury them in north Wales remained an official secret for decades.
For four years the hills of Manod, near the slate mining town of Blaenau Ffestiniog, became the hidden underground home for nearly 2,000 of the world's greatest artistic masterpieces.
The specially built buildings sheltered the National Gallery's collection, with some additional works from the Royal Collection and other leading British museums and galleries. The paintings are worth billions of pounds in today's money.
A race against time
Countries occupied by Germany during World War Two lost some of their greatest works of art to the Nazis.
Thousands of paintings were stolen from Russia, Poland, Italy, France and Greece in an attempt to fulfil Hitler's quest to create a 'super museum' in his home town in Austria. For Britain it was now a race against time to protect its heritage from the threat of both invasion and bombs.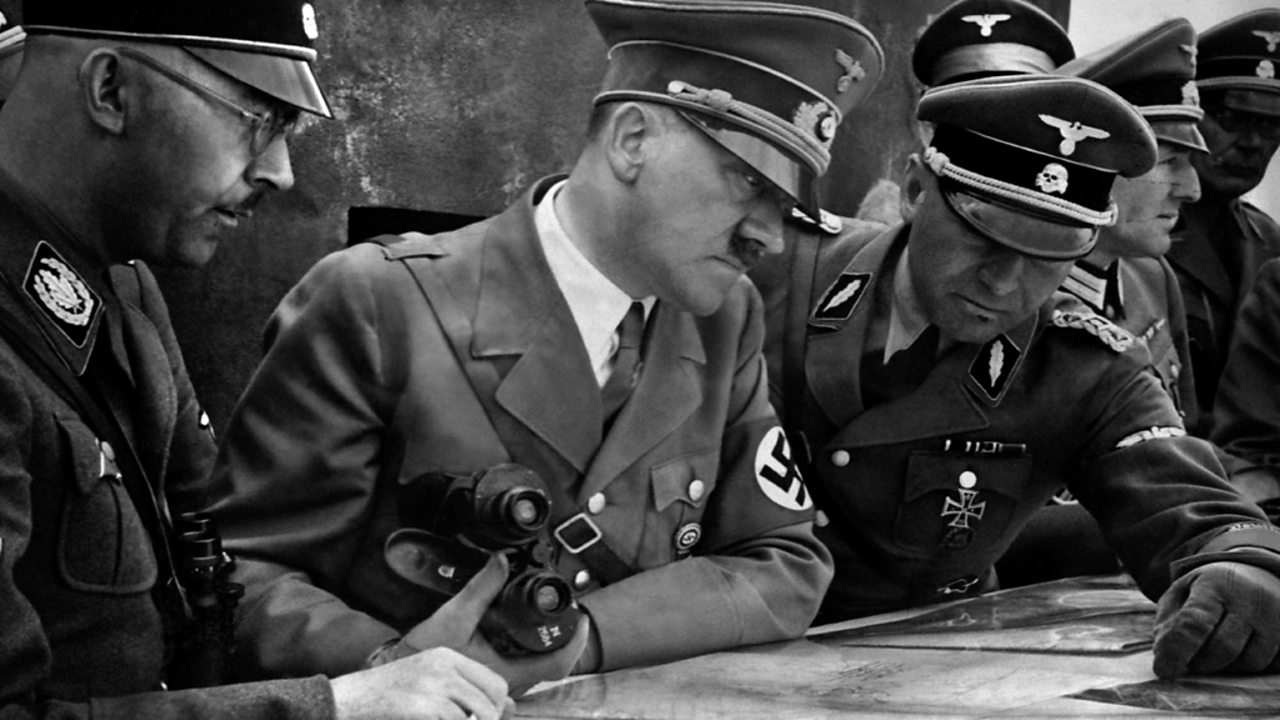 Who do you think you are kidding, Mr Hitler?
On 29 August 1939, a carefully conceived plan for the evacuation of the precious National Gallery collection swung into action and pictures were secretly moved to various temporary locations around Wales including the National Library of Wales and Penrhyn Castle.
By 1940 German air raids had begun in earnest and, although far from London, the buildings offering shelter to the paintings were not immune to Hitler's bombs.
The director of the gallery, Kenneth Clark, was under pressure to ship them to Canada but feared the masterpieces could end up on the sea bed. Churchill agreed, saying: "Hide them in caves and cellars, but not one picture shall leave this island."
The road to north Wales
The discovery of a vast abandoned slate quarry beneath a mountain in Manod, north Wales, was to provide the perfect hideaway.
Work began immediately and explosives smashed through 5,000 tons of rock to make the entrance tunnel large enough.
The interior of the quarry was enormous, with huge cavernous rooms – one was so big it was named 'The Cathedral'. Several brick bungalow-style buildings were constructed inside, with electricity and air conditioning to protect the works from variations in humidity and temperature.
Learn more about this topic: