The Growth Mindset and Wellbeing Lesson - Live
Can you take half an hour out of the school day for your pupils' wellbeing?
BBC Teach invites you to take part in our specially created live programme, in partnership with Tes, all about emotional wellbeing.
In this 30-minute live, interactive lesson, we'll be exploring:
recognising emotions

;

developing resilience and a growth mindset

; and

tips for self-care

.
The lesson is hosted by Young Minds ambassador and Radio 1 Life Hacks presenter, Katie Thistleton, who is joined by our special guest, clinical psychologist Dr Hazel Harrison.
A bespoke teacher guide and activity sheets are now available.
Please note if you're watching this on catch up, we are no longer updating the commentary page.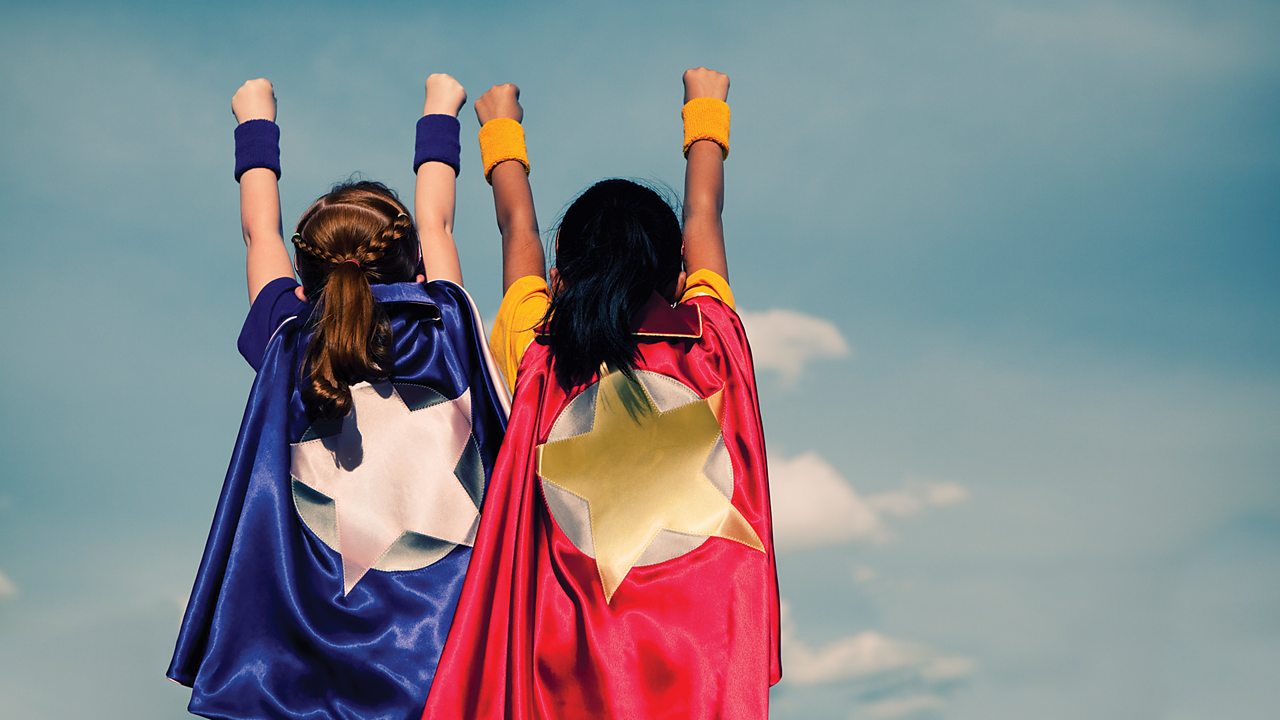 Teacher guidance: ensuring a safe and supportive learning environment
Teachers should ensure that the learning environment is safe and supportive for all pupils during viewing, especially when they are asked to share ideas, feelings and emotions.
Ensure the environment is safe and supportive by:
discussing/reminding pupils of ground rules. Pupils should feel confident that anything they share is valued and not judged by staff or classmates. Negotiate or reiterate agreed ground rules for discussion and behaviour before viewing.

being sensitive and aware that there may be pupils who express difficult emotions, or become distressed. Sensitivity is important even if you are not aware of any existing personal circumstances in the class – always work on the basis that there is at least one child who may be vulnerable, or not feeling okay. You may wish to notify members of staff such as the school counsellor, teaching assistants and designated safeguarding lead of programme content before viewing. You may also wish to provide comfort items, or a safe space for anyone who does become distressed. Please pay particular attention to any students known to be living with mental ill-health or other vulnerabilities.

offering reassurance: Pupils should not feel under pressure to share their ideas, feelings or emotions publicly if they do not want to do so. Consider providing an alternative, anonymous way to share feelings, such as a closed box or post-its.

following up: make yourself available for pupils if they want to discuss anything with you afterwards, and ensure pupils know where else they can get support, both in and out of school. If necessary, consider providing a safe and private space for pupils who may experience difficult emotions, and discuss their reactions with parents if this is appropriate.

ensuring you follow your school's safeguarding and confidentiality policies and procedures; this is especially important if a pupil says anything that causes you concern, or makes a disclosure. If you are unsure of the procedures, seek advice from your Designated Safeguarding Lead, or contact the NSPCC on 0808 800 5000.
For further detail on establishing safe teaching and learning procedures, see guidance offered by the PSHE Association.
Lesson resources
Check out our lesson guide for teacher and print out the student activity sheets below.
Supporting resources from Twinkl
This lesson is supported by free teaching resources from Twinkl. Download today using the links below:
The BBC is not responsible for the content of external websites.
More PSHE resources from BBC Teach: