WW2: Did the war introduce designer fashion to our high streets?
From coupons to couture
The Second World War seems an unlikely time to have a fashion moment. Material was in short supply, clothes were rationed and regulations were introduced for everything from the number of pockets on a woman's jacket to the length of a man's sock.
But at the same time as imposing these limitations, the government was convinced fashion could help win the war – by keeping morale up on the Home Front. It turned to Britain's top designers to create clothing ranges that worked within these restrictions but didn't skimp on style. The result was a profound shift in the British clothing industry that permanently changed the relationship between London's fashion houses and the high street.
National fashion service
Dictating value, not style
In 1942 'utility' fabrics were introduced – standard material produced in large quantities.
In the same year, strict 'austerity' regulations ensured clothes made the most economical use of this material. Pleats, turn ups and extra pockets were some of the fashionable flourishes deemed too extravagant for the war.
The Board of Trade were convinced utility and austerity did not have to mean mediocrity. In a move showing great imagination, they approached London's most famous fashion designers for help.
Styled by the Queen's dressmaker
Though more used to dressing the Royal family and Britain's richest women, eight designers unveiled a collection of 32 'utility' outfits in autumn 1942. New silhouettes with streamlined tailoring made austerity attractive. The public loved them. The Daily Mail celebrated the fact that 'suburban wives and factory girls will soon be able to wear clothes designed and styled by the Queen's dressmaker'.
Before the war, clothing had been an unmistakable sign of social class. Now ordinary women could aspire to own items that reflected some of the glamour of the catwalk. For the working classes, mass production put better quality clothes within their budget for the first time.
Utility design takes off
The utility brand was a sartorial success. Browse the gallery below to find out how it changed British fashion forever.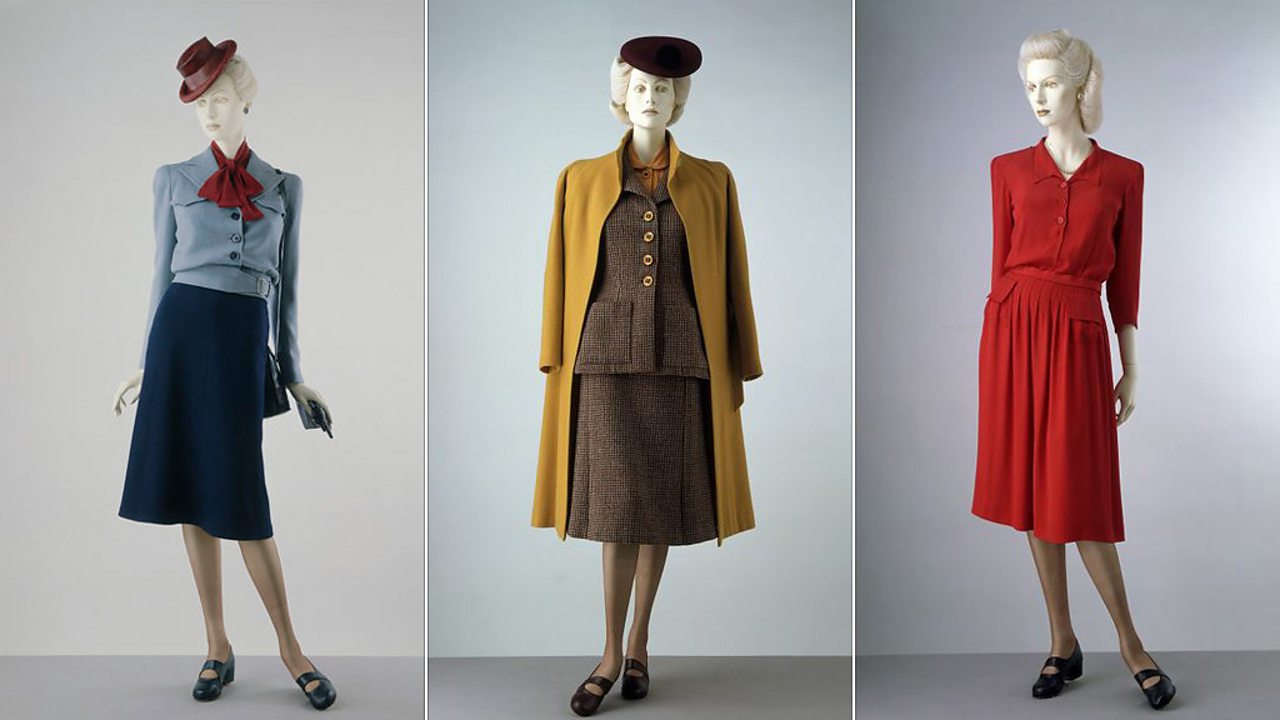 CLICKABLE: Fashion for the war effort
Click or tap on the images to find out how these fashion items helped people in World War Two.
Learn more about this topic: