Hands in the Air song
Use the Hands in the Air song to encourage music learning at home or in the classroom.
The specially composed song is designed to encourage music participation for primary school children aged four to seven-years-old.
Listen to the song using Play It!.
Use the tool to clap or sing-along, break down the different elements of the song or make and listen to your own version.
For classroom use, try Hands in the Air EYFS Lesson Plan and Hands in the Air Key Stage 1 Lesson Plan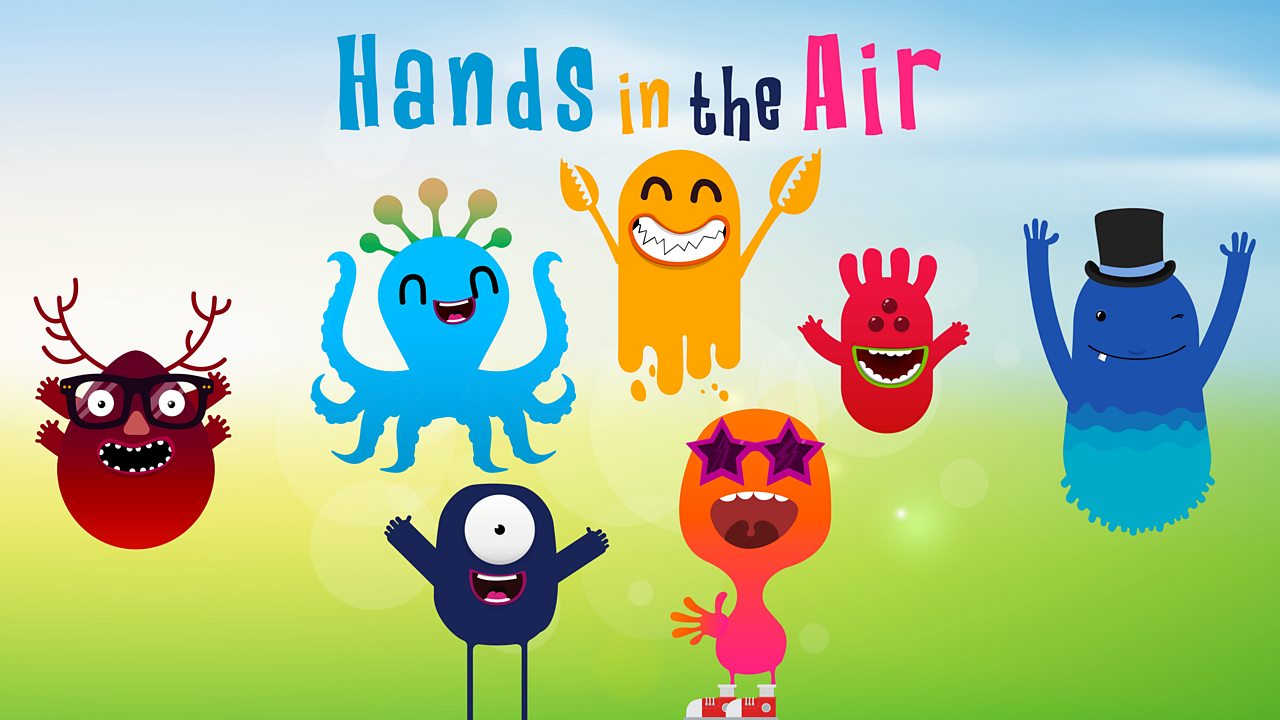 Hands in the Air lyrics
Na na-na na-na na na na-na
Na na-na na-na na na na-na
Na na-na na-na na na na-na
Na na-na na-na na na na-na
Put your hands in the air, like you don't care
Put your hands in the air, like you don't care
Now put your hands in the air, like you don't care
Now put your hands in the air, like you don't care
Na na-na na-na na na na-na
Na na-na na-na na na na-na
Na na-na na-na na na na-na
Na na-na na-na na na na-na
Shake your body to the left, feel the best
Now shake body to the right and you'll feel alright
Shake your body to the left, feel the best
Now shake body to the right and you'll feel alright
La la-la la-la la la la-la
La la-la la-la la la la-la
La la-la la-la la la la-la
La la-la la-la la la la-la
Clap your hands, clap your hands
Yeah clap your hands, clap your hands, clap your hands
Now clap your hands, clap your hands
Yeah clap your hands, clap your hands, clap your hands
Na na-na na-na na na na-na
Na na-na na-na na na na-na
Na na-na na-na na na na-na
Na na-na na-na na na na-na
More Bring the Noise songs
Discover more from Bring the Noise