Bring the Noise song
Use the Bring the Noise song to encourage music learning at home or in the classroom.
The specially composed song is designed to encourage music participation for primary school children aged four to seven-years-old.
Listen to the song using Play It!.
Use the tool to clap or sing-along, break down the different elements of the song or make and listen to your own version.
For classroom use, try Bring the Noise Key Stage 1 Lesson Plan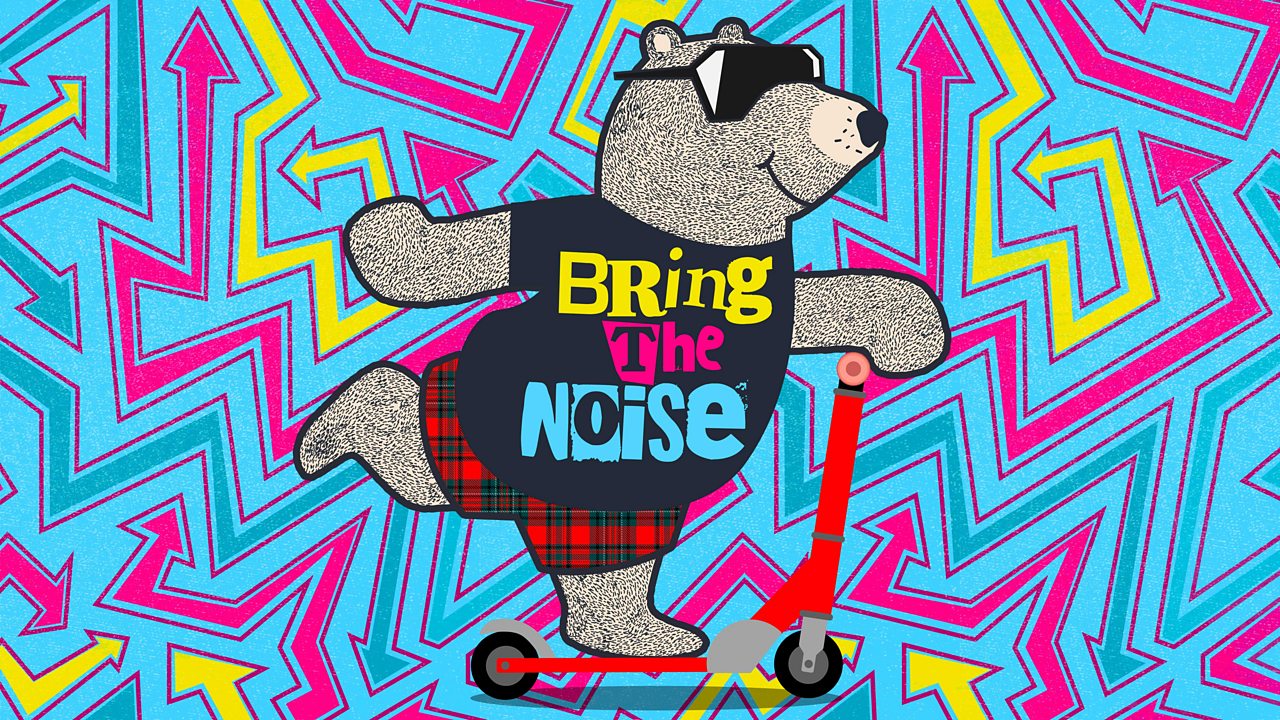 Bring the Noise lyrics
Ride into school on my new crazy scooter
Flying past people gettin' air, lookin' super
Sunglasses on with my favourite shoes
My friends all shout saying 'Woah that's cool!'
Backflip onto my drum kit, triple hit
Playing like a rockstar, louder than a race car
We jump, we shout, we let it all out
Turn up the volume, show us what you're about!
You know what time it is, if not I'll tell you so
Bring the noise! Bring the noise!
Come on and feel the beat to make you stamp your feet
Bring the noise! Bring the noise!
Laaa La-La, La-La-La, La-La-La
Laaa La-La, La-La-La, La-La-La
Bring the noise!
More Bring the Noise songs
Discover more from Bring the Noise