Be in the Band song
Use the Be in the Band song to encourage music learning at home or in the classroom.
The specially composed song is designed to encourage music participation for primary school children aged four to seven-years-old.
Listen to the song using Play It!.
Use the tool to clap or sing-along, break down the different elements of the song or make and listen to your own version.
For classroom use, try Be in the Band Key Stage 1 Lesson Plan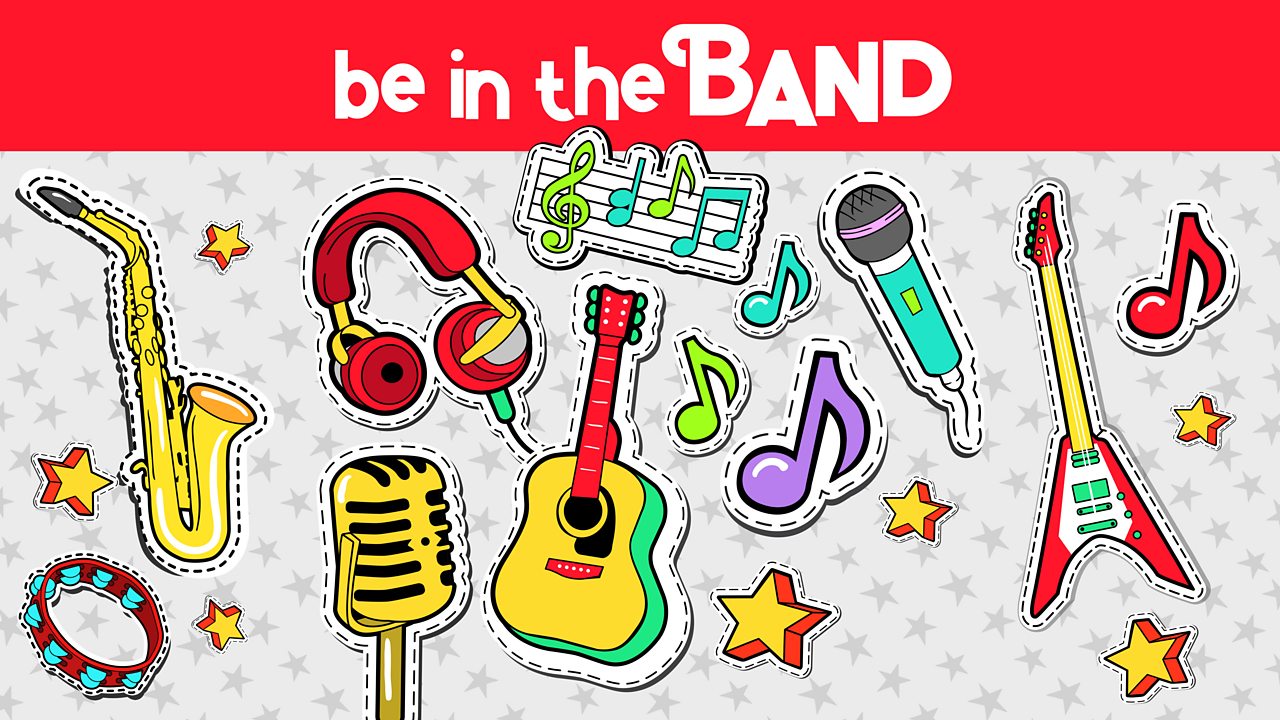 Be in the Band lyrics
1, 2, 1, 2, 1, 2, 3, 4!
We're gonna be in the band
We're gonna be in the band
Hey everybody have you heard the news?
The band's gettin' ready can you feel the groove?
Come on clap along you can join the fun
Jump out your seat, move your feet to the beat of the drum
PLAY! Smooth grooves on the saxophone
SING! Like a star on the microphone
MOVE! Your funky fingers on the bass guitar
You can join in whoever you are
We're gonna be in the band
We're gonna be in the ba-a-and
We're gonna be in the band
So clap your hands
You can use anything to make a sound
We can play quietly, OR WE CAN PLAY LOUD!
Girls and boys bring the noise, feel the rhythm and rhyme
Come on get your friends together now it's music time
PLAY! Tambourine shake and rattle along
SING! How you like, just be part of the song
MOVE! Yourself in time to the melody
Everybody join in harmony
We're gonna be in the band
We're gonna be in the ba–a-and
We're gonna be in the band
We're gonna be in the ba-a-and
We're gonna be in the band
We're gonna be in the ba-a-and
We're gonna be in the band
So clap your hands
So clap your hands
So clap your hands
More Bring the Noise songs
Discover more from Bring the Noise