They Shall Not Grow Old - First World War resources for teaching PSHE
Explore the First World War through a new lens with these KS3 (S1 & S2) teaching resources from 14-18 NOW, the UK's arts programme for the First World War centenary.
They contain exclusive clips, images and audio from They Shall Not Grow Old, Peter Jackson's extraordinary film bringing the war back to life, using the latest digital technology to render this footage in HD colour.
These PSHE resources are designed to focus on the values of tolerance and respect for others.
Choose from three cross curricular themes of friendship, impact and reconciliation.
Click here for 14-18 NOW's toolkit of supporting material for your lessons.
These resources are available on BBC Teach until Friday 29th November 2019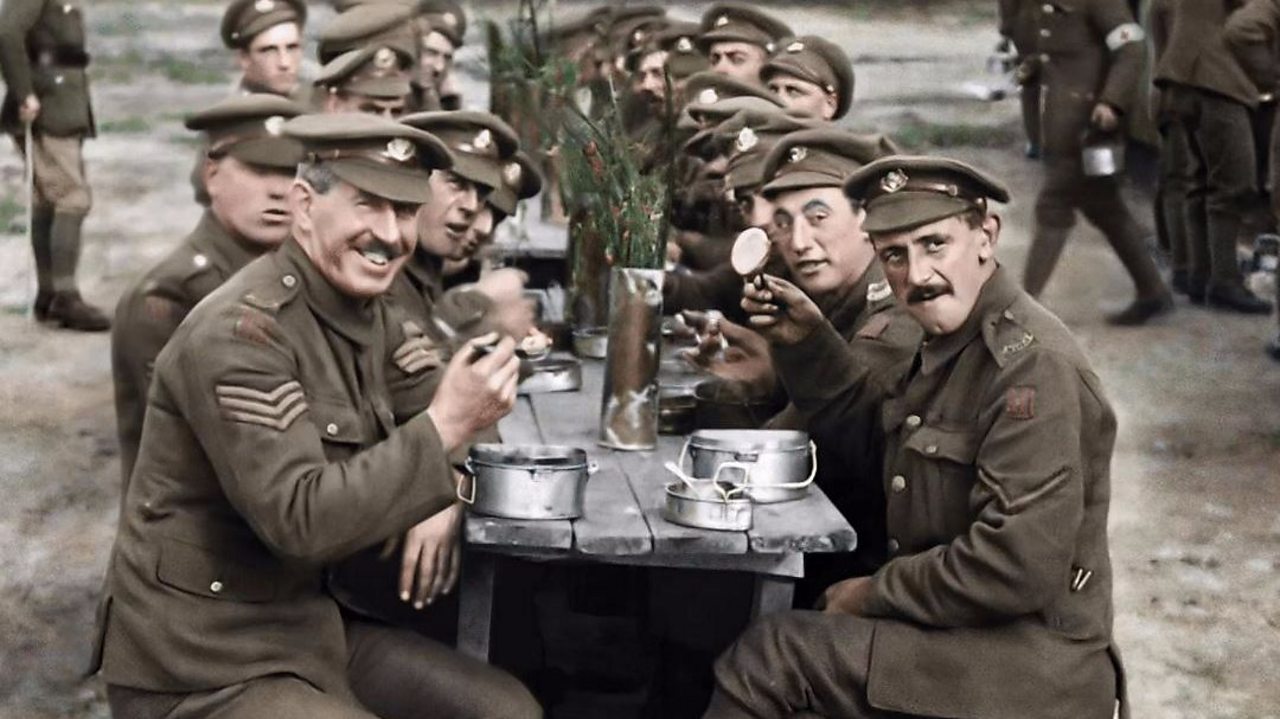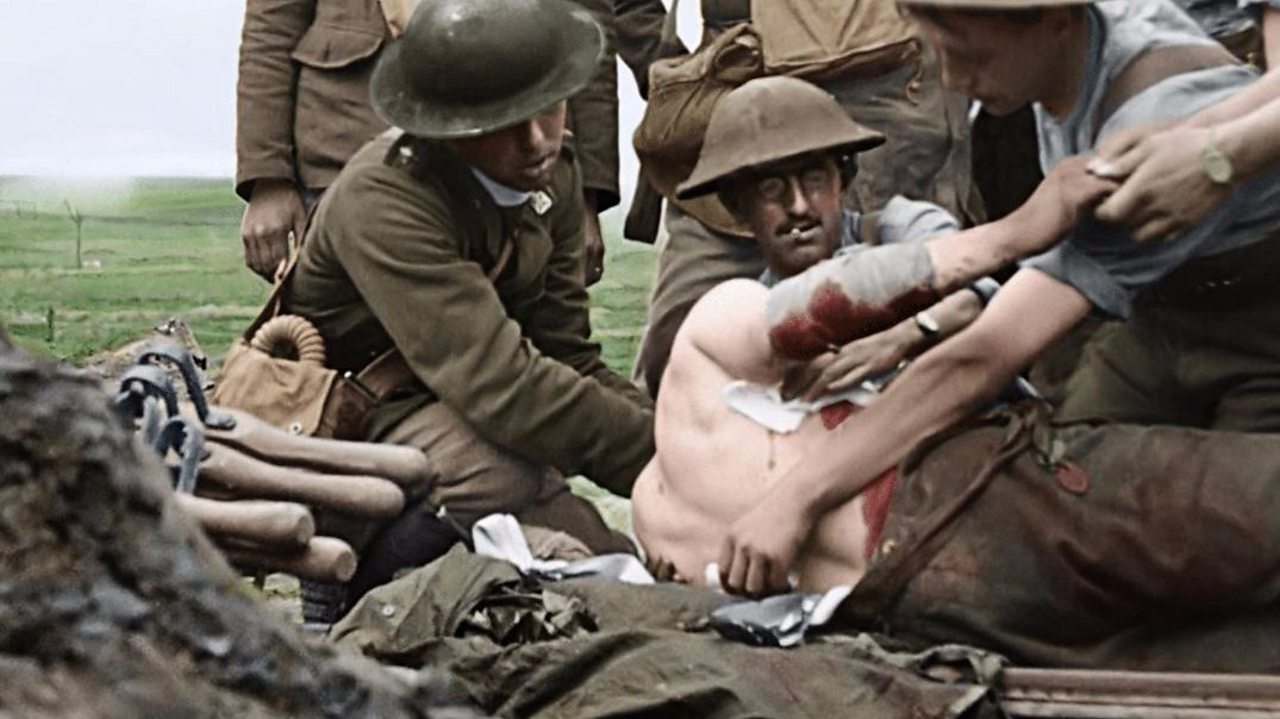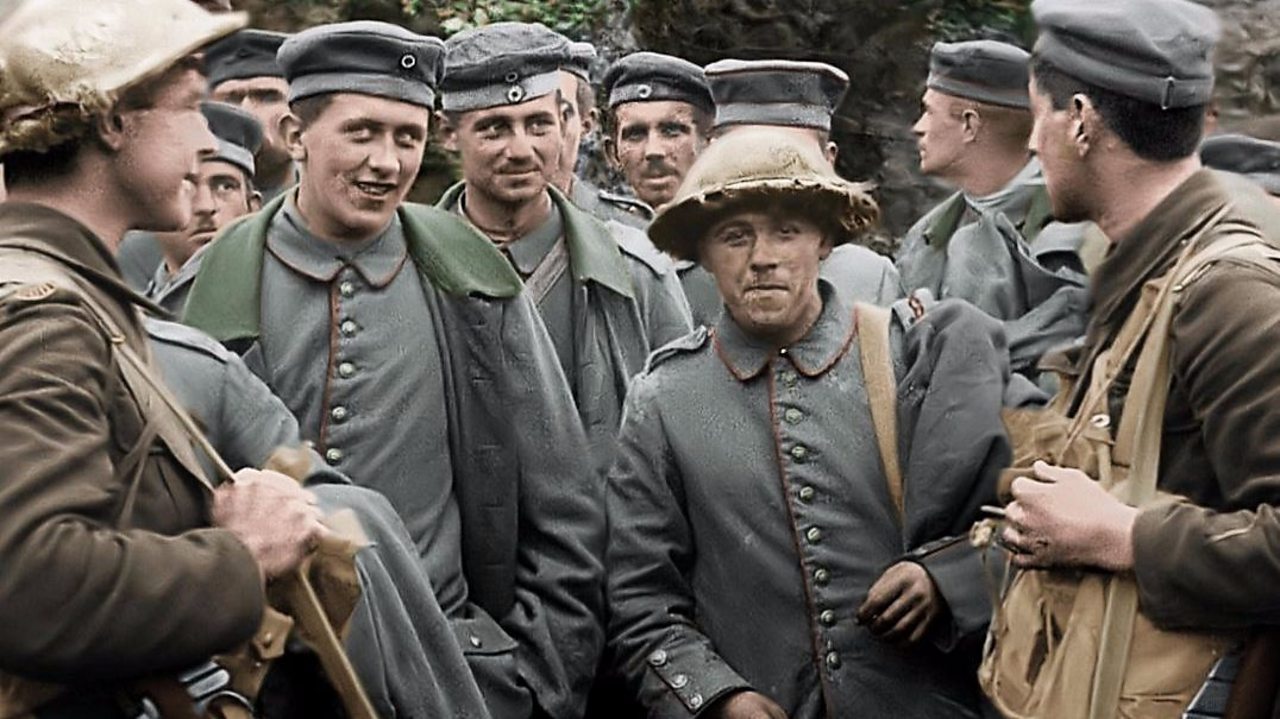 Analyse examples of friendship behind the front line and discuss how the values shown can help deal with personal challenges today.
Discuss what happened when the war ended, and how soldiers and their families adjusted to everyday life. Focus on the values of tolerance and respect for others.
Explore the theme of reconciliation at the end of the war and consider the values of respect and liberty. Explore how this global conflict led to changes in British life.