European Curling Championships: Scotland face Switzerland in semi-finals
Last updated on .From the section Winter Sports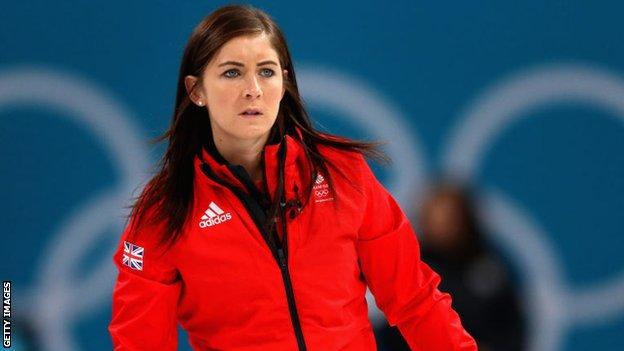 Eve Muirhead's Scotland rink will face Switzerland in the semi-finals of the European Curling Championships.
The Scots edged past Estonia 7-6 to finish the round-robin phase in fourth place with sevens wins from nine.
The Swiss, current world champions, topped the standings with just one loss in Helsingborg.
However, that came against Scotland, with Muirhead enjoying a 9-8 success over rival skip Silvana Tirinzoni in the fourth round of matches.
Russia beat host nation Sweden 8-6 in their final group outing and those two will meet again in the other semi.
Final round-robin standings: Switzerland 8-1, Russia 8-1, Sweden 7-2, Scotland 7-2, Germany 5-4, Czech Republic 3-6, Denmark 2-7, Estonia 2-7, Norway 2-7, Latvia 1-8
You can watch Scotland's semi-final on the BBC Sport Scotland website on Friday at 13:00 GMT.