Winter Olympics 2022: Will telemark skiing make its debut in Beijing?
Last updated on .From the section Winter Sports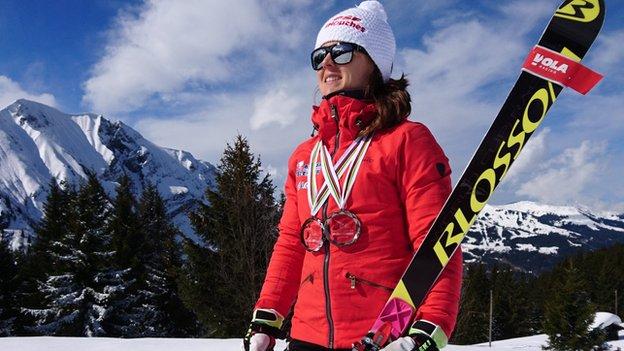 Jasmin Taylor never dreamed about competing at a Winter Olympics because her sport - telemark skiing - has not been part of the programme.
But the International Olympic Committee is set to rule this week on its inclusion in the 2022 Games in Beijing.
"It would just mean the world to be in the Olympics as it's the ultimate platform and ultimate sporting event," the 24-year-old told BBC Sport.
As well as telemark, ski big air is also being considered by the IOC.
This follows on from snowboard big air, which made an immediate impact on its debut in Pyeongchang this year, with Briton Billy Morgan claiming a bronze medal as Team GB celebrated a record haul of five medals at the 2018 Games.
Taylor is one of the top telemark skiers in the world and has claimed a stunning haul of 20 World Cup honours in the last 18 months, making her by far the most decorated GB snowsport athlete over that period.
No mean feat, given the achievements of Olympic medallists Morgan and Izzy Atkin, as well as regular podium finishers Katie Ormerod and James Woods.
And Taylor could soon have the chance to emulate their achievements on the biggest sporting stage of all, if the IOC's executive board approves telemark's introduction for Beijing.
"It's exciting, diverse, challenging and it's like the triathlon of skiing," Taylor - a two-time World Championships bronze medallist - told BBC Sport.
"You have elements of alpine, ski jumping and cross-country all combined, which is great to watch and I don't see a reason why it shouldn't be an Olympic sport."
What is telemark?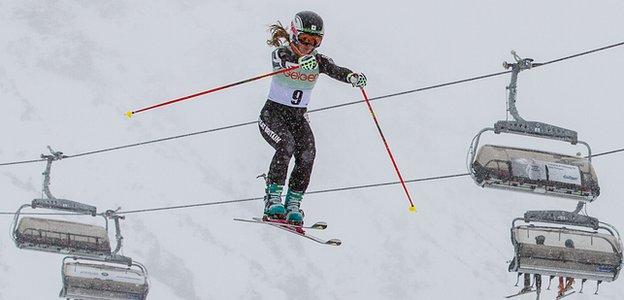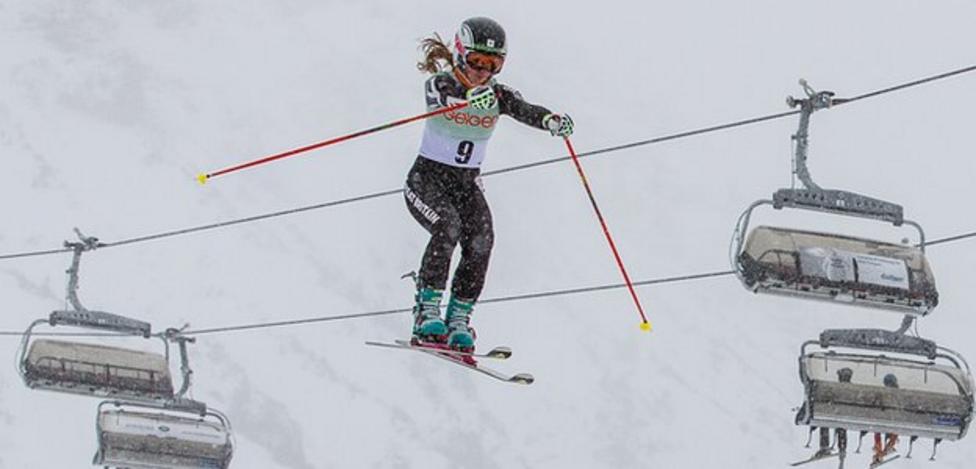 Telemark originates from the region in Norway from which it takes its name and combines elements of alpine (slalom) and nordic (cross-country) skiing, as well as ski jumping.
The main visible difference between telemark and other forms of skiing comes with the boots, which have bindings to the ski at the toe rather than the heel.
This creates a 'free heel', allowing athletes to create the unique 'lunge' position when they navigate the slalom elements of their event.
"You have to be strong in so many different ways with your agility, balance and fluidity, and above all you need to be fearless," says Taylor.
The sport's number of competitors has increased by more than 40% since 2004 and the 2017 World Championships saw 13 nations take part, which should strengthen telemark's case for Olympic inclusion.