Elise Christie: British skater will not defend her European titles this month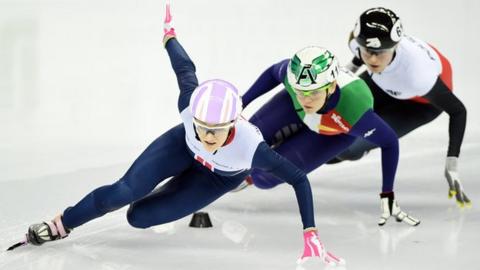 British short track speed skater Elise Christie will not defend her European titles this month after deciding to skip the Championships in Turin.
Christie, 22, has won five World Cup gold medals and broken the 500m world record this season.
She says she wants more time to prepare for the World Championships in March.
"We have put a lot of thought into this decision. I've been European champion more than once, but not yet world champion," Christie said.
"This extra training time could help me achieve that goal. It's a risk, but I am willing to try."
Christie has won overall gold at the last two European Championships - including the clean sweep of all three distances last year. This year's Championships begin on 13 January.
The fifth World Cup event of the season takes place in Dresden, Germany on 3-5 February and the World Championships take place from 10-12 March in Rotterdam, Netherlands.