Elise Christie wins 500m World Cup gold in Shanghai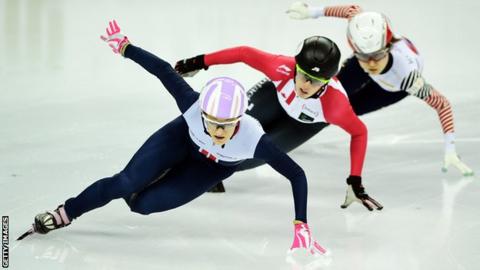 British short track speed skater Elise Christie won 500m gold at the third World Cup event of the season in Shanghai, China.
The 26-year-old Scot finished in 43.590 seconds, ahead of second-placed Choi Min-jeong of South Korea (43.612secs).
Christie won the event at the World Cup opener in Calgary, Canada.
She set a 500m world record in the quarter-finals at the second World Cup in Salt Lake City, USA but fell in the final.
Christie won a silver and three bronze medals at the World Championships in March and competed at the 2010 and 2014 Winter Olympics.