Curling: Lauren Gray joins Eve Muirhead's rink as lead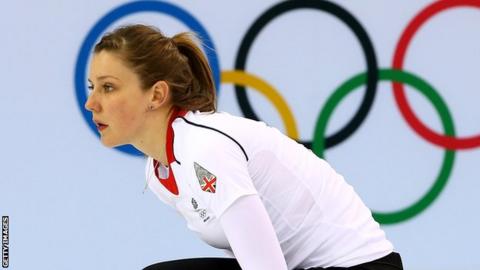 Lauren Gray is joining Eve Muirhead's rink in the position of lead following the departure of Sarah Reid.
Gray, 24, was the alternate when Muirhead's Scottish rink were world champions in 2013 and collected a 2014 Olympic bronze.
"We needed someone that could make the smooth transition into our team who had that background of competition experience," said skip Muirhead.
"We will have a solid unit as we head towards the long season ahead."
Reid, who replaced Claire Hamilton, was a team member for two years, with her exit announced earlier this month, along with coach Dave Hay.
Anna Sloan and Vicki Adams will go into their sixth season competing alongside Muirhead.