Players' Championship: Eve Muirhead skips team to grand slam win
Last updated on .From the section Winter Sports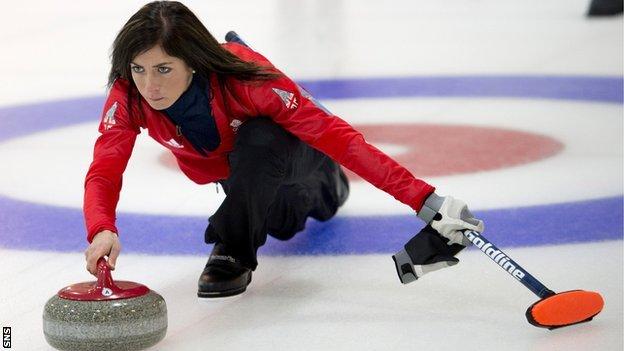 Eve Muirhead's rink secured their second grand slam triumph of the season by winning the Players' Championship in Toronto.
Muirhead, along with Anna Sloan, Vicki Adams and Sarah Reid, defeated Russian skip Anna Sidorova's rink 4-2 in Sunday's final.
"It's been a season of inconsistencies but we just really dug in," said Sloan.
"It showed that we are a strong side and that we're here to compete."
Muirhead had previously led her rink to victory in the competition in 2013, with Claire Hamilton featuring instead of Reid on that occasion.
This Players' Championship crown adds to Team Muirhead's win at the Colonial Square Ladies Classic in November.