Chemmy Alcott: skier steps up Olympic bid with training return
By Nick Hope
BBC Olympic sports reporter
Last updated on .From the section Winter Sports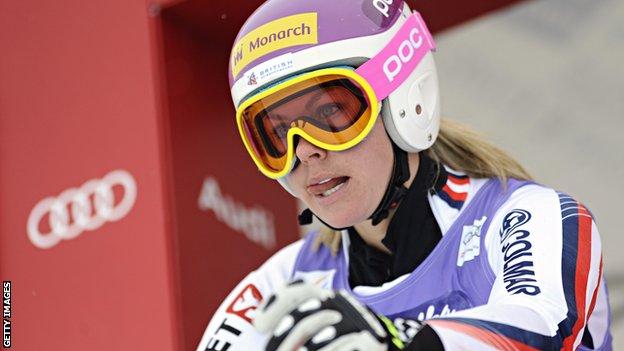 Alpine skier Chemmy Alcott aims to give her Sochi Olympic hopes a boost this week when she returns to training after four months out with a broken leg.
"Naturally I am super excited," Alcott told BBC Sport.
"I am still going to rein myself in though as I know my personality steers me towards going too hard too soon."
She will join up with the Norwegian team, whom she trained with earlier this year, in the run-up to Christmas.
The three-time Olympian, who finished 11th in the downhill in Turin 2006 and in the super-combined in Vancouver 2010, has already qualified for the Sochi Games, which begin 7 February 2014, but needs to prove her fitness to British selectors by the middle of January.
Alcott's first stop will be in St Moritz, Switzerland before spending time in Val d'Isere, France.
She will then travel with the Norwegian team on the World Cup circuit, which takes in venues across Canada and the USA later this month.
"I will not be racing or even training gates, just free-skiing to get a feel for the leg," she said.
"It's foundation work, but for me it's important to be back on tour so my head can be in the game and I know what I am aspiring for is already surrounding me.
"Psychologically it also gets all the 'How are you? How is the leg?' questions out of the way so that when I am ready to race I will have full focus and no distractions."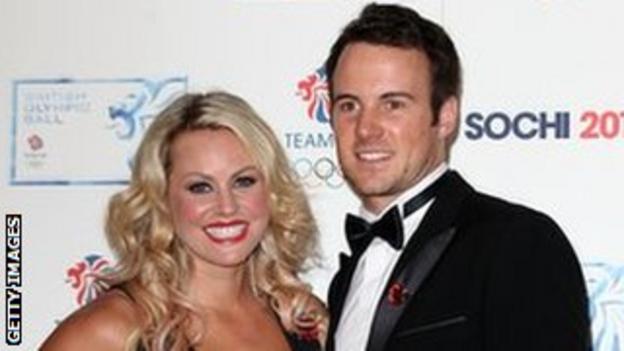 The currently unfunded skier has had to finance her own rehabilitation programme over the last four months.
Alongside fiance and fellow aspiring Sochi skier Dougie Crawford, she recently raised over £40,000 with the help of several celebrities, as well as Olympic champions Amy Williams and rower Pete Reed.
"The support has been incredible," Alcott said.
"From the donations I have received online to the support during our fundraiser to my loyal sponsors, they have all helped to put me back together and give me this chance."
Performances in training will help Alcott determine which event to target for a comeback but that could be the Altenmarkt World Cup in Austria, 9-12 January 2014.