Euro Curling Championships: Scots take heart from bronzie

By David McDaid
BBC Scotland in Stavanger
Last updated on .From the section Winter Sports
Skip David Murdoch wants his Scotland rink to take their European Championships bronze-winning form into the Winter Olympics in February.
The Scots beat Rasmus Stjerne's Denmark team 7-6 in Stavanger before Sven Michel's Switzerland edged out Thomas Ulsrud's Norway in a thrilling final.
"We're delighted with a medal," Murdoch told BBC Scotland.
"It's not the colour we wanted. But, for us, it was about delivering some real good performances this week."
Murdoch's rink, who beat the Danes by scoring a double in the final end in Stavanger, will represent Team GB in Sochi.
"It's one of the tournaments building up to the Winter Olympics and we know we're playing really well," he said. "There's a real confidence in this team."
The Scots finished their round-robin campaign with seven wins and two defeats.
"We beat the world champions, Sweden, and we beat Norway, so it shows the world that we're playing good curling and doing things right," said Murdoch.
Despite those fine victories in the round-robin stage, the Scots had lost twice over the week to the Danes, including in
"It's nice to get a little bit of revenge and that's a very good Danish side," said Murdoch.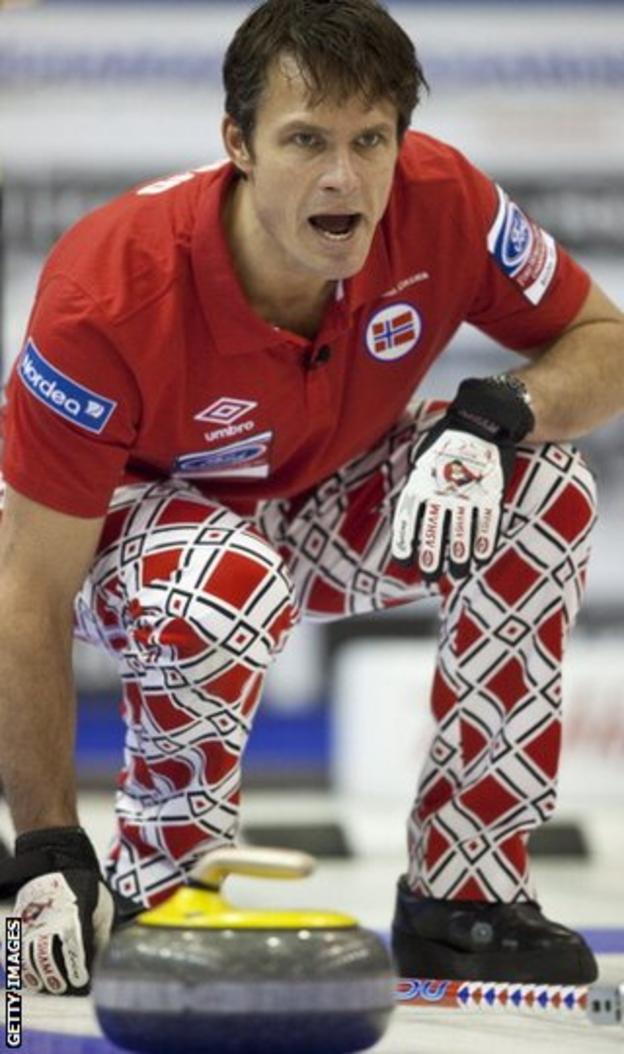 "But we beat those guys as well for bronze at the world championship this year, so we were always pretty confident that we had the power in the team to do that.
"After the Norway game, and the Sweden one as well, we knew we were capable of actually winning this tournament."
The experienced 35-year-old has won two world crowns and three European titles.
Sochi 2014 will be his third Winter Olympics, having represented Team GB in 2006 and 2010.
On both occasions, he was unable to make the podium.
"I've had a few heartbreakers now at the Olympics," he said. "They're two of the toughest weeks of your life, really.
"All the best teams in the world are there, including Canada and China. So it's an even tougher field.
"When you've trained for something for 12 years, you want to make sure you get it.
"This time, we really want it and we've just got to play well and have good performances."
Murdoch was hopeful of breaking his Olympic medal duck in Russia.
"I'd like to say I'm confident," he added.
"But, when you see the performances, I think we're getting a lot of things right, so anything can happen.
"So we're just going to train hard and do everything we can to keep this form going."