Curling: Eve Muirhead rounds off season with record-breaking win
Last updated on .From the section Winter Sports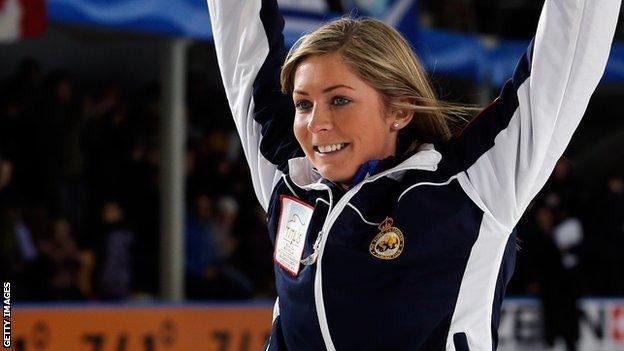 Eve Muirhead set new records in curling by winning the Players' Championship.
She said: "It feels great to be the first European team to win a Grand Slam as well as the first team to win a Players' Championship after winning the World Championship.
"It caps off an unreal season for Team Muirhead."
Muirhead, whose rink won $35,500 for their triumph in Canada, added: "We've trained so hard and worked so hard, and to know it all paid off is a relief."
Earlier in the event, part of the World Curling Tour, her rink had beaten Alberta's Renee Sonnenberg in the quarter-finals and Stefanie Lawton of Saskatchewan in the semi-final.
On top of those major tournament wins,
Muirhead will now hope this run of form can continue into the Winter Olympics in Sochi next February.