Winter Olympics 2014: Sochi to store snow as precaution
Last updated on .From the section Winter Sports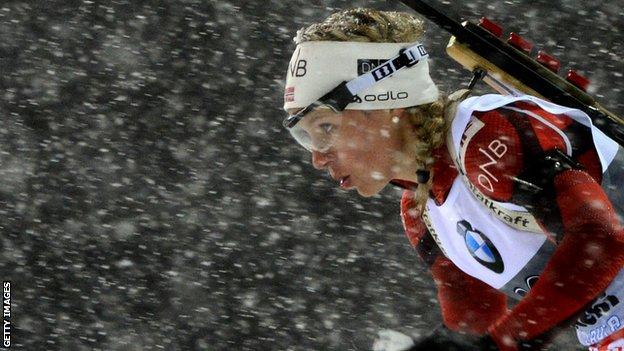 Organisers of the 2014 Winter Olympics in Russia are to store snow in case this winter's warm temperatures in Sochi are repeated next year.
Some 450,000 cubic metres of snow will be covered with a "special thermo seal" to stop it melting during the summer.
Ski resort director Sergei Bachin said: "This was a very odd winter.
"I want to assure all the competitors that there won't be any shortage of snow next February even if we encounter even warmer temperatures next year."
The Black Sea resort of Sochi was chosen ahead of South Korea's Pyeongchang to host the Winter Olympics, which start with the opening ceremony on 7 February.
Bachin, general director of the Roza Khutor ski resort in the nearby Krasnaya Polyana mountains, added: "Even locals don't remember when was the last time they had such warm days in the mountains.
"It's highly unlikely we'll see the same kind of weather next year [but] we're storing huge amounts of snow just in case."
The Roza Khutor will host the Alpine skiing, snowboarding and freestyle events.
Bachin continued: "Of the 76 Olympic test events scheduled in Krasnaya Polyana this winter a great majority had been completed and only a handful have been called off because of bad weather."