Vancouver 2010 Winter Olympics: One new drugs cheat caught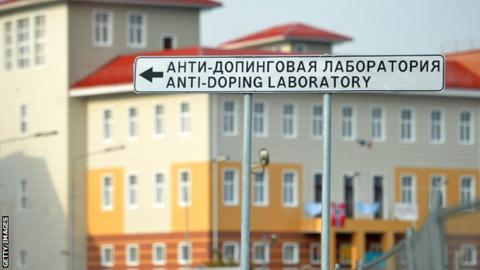 Only one new cheat has been caught after officials retested nearly 1,200 anti-doping samples from the 2010 Winter Olympic Games in Vancouver.
The International Olympic Committee (IOC) retested samples from every medallist and all 170 Russian athletes.
Only three samples from the same competitor, who has not been named, showed a banned substance.
Recently, sports governing bodies have been reanalysing doping samples using the latest detection methods.
IOC president Thomas Bach said: "This wide-ranging reanalysis is another demonstration of the IOC's commitment to fight against doping and to protect clean athletes."
It brings the number of cheats from the Vancouver Games to two - Polish cross-country skier Kornelia Marek was caught using the blood-booster EPO in March 2010.
In total, the IOC has reanalysed 70% of the more than 1,700 stored samples from Vancouver.
The governing body had until February 2018 to conduct a retesting programme for the 2010 Games, with an eight-year statute of limitation for anti-doping cases.
Last year, the IOC retested more than 1,500 samples from Beijing 2008 and London 2012 Olympics and found 111 new positives, 37 of which were from Russians.
It comes after the McLaren Report claimed more than 1,000 Russian athletes benefited from a state-sponsored doping programme between 2011 and 2015.