Winter Olympics: North Korea's Ryom Tae-Ok and Kim Ju-Sik qualify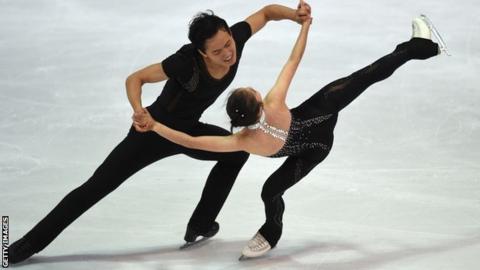 Two figure skaters have become the first North Koreans to qualify for the Winter Olympics in South Korea.
There is increasing tension between the neighbouring countries after North Korea conducted its sixth nuclear test.
Ryom Tae-Ok and Kim Ju-Sik secured one of five spots for February's Games in Pyeongchang following their performance at a qualifying event in Germany.
The final decision over their Olympic participation will rest with the North Korean Olympic Committee.
North Korea did not send any athletes to the 2014 Winter Games in Sochi.
However, South Korean President Moon Jae-In has previously urged the International Olympic Committee to help North Korean athletes compete in Pyeongchang.