Commonwealth Games: Dai Greene runs near qualification target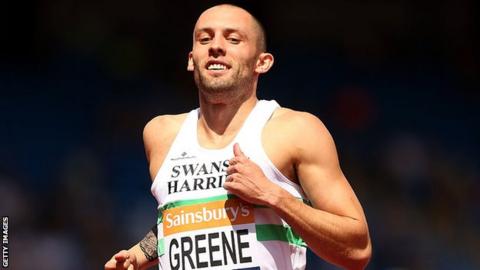 Former 400m hurdle world champion Dai Greene completed his first run since June 2016 with a time of 50.08 seconds.
That time is just 0.58 seconds slower than the qualification target needed for the 2018 Commonwealth Games.
The hurdler has been included in Wales' Commonwealth Games team but must run under 49.50 seconds by 4 March to go.
The 31-year-old from Llanelli tweeted: "It's been a long journey to this point but I can't wait to get back out there and get that time down."
The 2018 Commonwealth Games begin on 4 April on the Gold Coast, Australia.