World Championships 2017: Adam Gemili lauds coach Christian Malcolm for relay gold
Last updated on .From the section Wales
Adam Gemili praised coach Christian Malcolm after Great Britain claimed the men's 4x100m relay gold at the 2017 World Championships in London.
The quartet including CJ Ujah, Danny Talbot and Nethaneel Mitchell-Blake became the first British team to win a World sprint relay gold.
The GB women's sprint quartet, also coached by Malcolm, won silver.
"Christian as a former athlete has had the experience and he knows how to approach us," Gemili said.
"He knows what to say and when to say stuff. We get a lot of freedom, so having someone with his sort of knowledge in the sport, it's brilliant."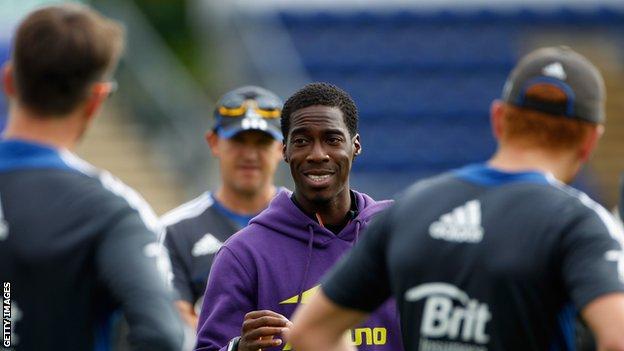 Welshman Malcolm who retired from competition in 2014, won the 1998 World Junior 100m and 200m titles and reached the Olympic 200m final twice.
The Newport native competed at four Commonwealth Games - winning 200m silver in Kuala Lumpur in 1998 and a bronze in the same event in Delhi 12 years later.
The 38-year-old has made a successful transition to coaching and the athletes in his charge are reaping the benefits, says his fellow Welsh coach Steve Perks.
"It's good to see his progression because it's an important facet not just for British athletics but also Welsh athletics," said Perks, a former GB and Wales sprints and relays head coach who worked with Malcolm during his running career.
"His progress has been very good indeed and what he's learnt as an athlete working with coaches... he has taken many of those ideas, suggestions and scenarios and used those experiences.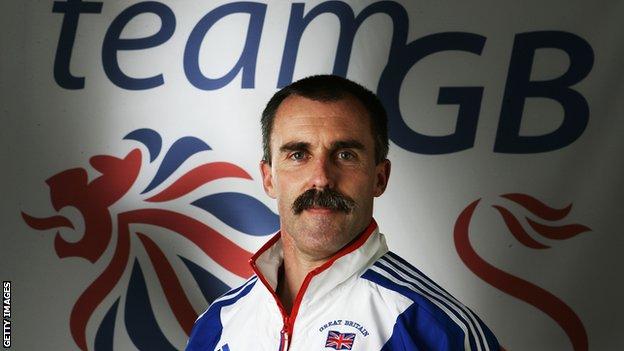 "In the last two years Christian was worked very well with the team and developed them very well indeed.
"This year some of the aspects of the men has come to fruition, came to fruition with the Rio girls last year where they already medalled as well - so they're slowly going from a bronze to a silver.
"Who knows, if this team can stay together for the next couple of years and Christian develops with this group, they may win a gold possibly in two years' time because the team is young enough.
"Christian knows these young people very well, he's worked with them, there's a great deal of potential with the team and with their faith in Christian as the coach looking after them."