Matthew Myers: Forward gives Cardiff Devils signing boost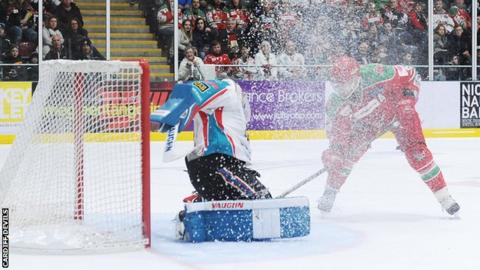 Forward Matthew Myers has re-signed with Cardiff Devils for the 2017-18 season.
The Cardiff-born Great Britain international returned to the Devils last season after a year in Nottingham, having played the previous two seasons in Cardiff.
Myers scored nine goals and 16 assists in 65 games last season.
"Matthew is an ideal power forward for this league," Devils player-coach Andrew Lord said.
"He uses his size to his advantage, is great in the corners and is probably one of the best face-off guys in the league.
"He played a pivotal role in our success last season and we are pleased to welcome him back for another year."