Stuart Manley not going to Open Championship 'just for experience'
Last updated on .From the section Wales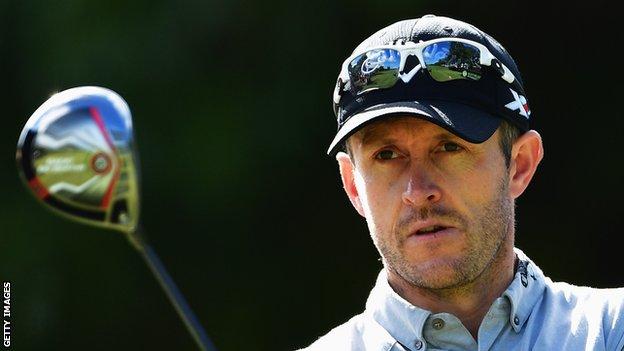 Welshman Stuart Manley has vowed not approach his first Open Championship "just for the experience".
Manley finished joint second at the Johannesburg Open on Sunday to earn an Open debut at Royal Birkdale from 20 to 23 July, 2017.
"I want to go there and try and compete against the world's best," the 38-year-old said.
"The prize money on offer is fantastic and that could go a long way to securing my card for the 2018 season."
Even playing at the Royal Birkdale course will be a first for the player who turned professional in 2003.
Manley has "no knowledge whatsoever" of the Royal Birkdale links.
"I've never played it. I've heard great reports," he added.
"I'm going to go up in a few weeks time. I've got a couple of weeks off now and I'm going to do a couple of practice rounds to get a feel for it and prepare myself for July."