BBC Sport - Catrin Jones: Welsh weightlifter on targeting the 2018 Commonwealth Games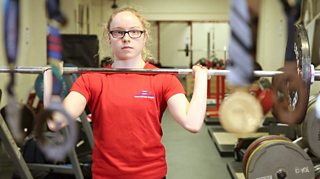 Weightlifter Jones targeting 2018 games
Looks can be deceiving and that is certainly the case with Bangor's Catrin Jones, the Welsh weightlifter.
BBC Sport Wales finds out how she's targeting the 2018 Commonwealth Games in the Gold Coast, Australia.
If you want to find out how to get into weightlifting, have a look at our special guide.
Get Inspired Activity Finder
Run by the BBC and partners
Find ways to get active near you: