Wales women's triples win silver medal at Bowls World Championship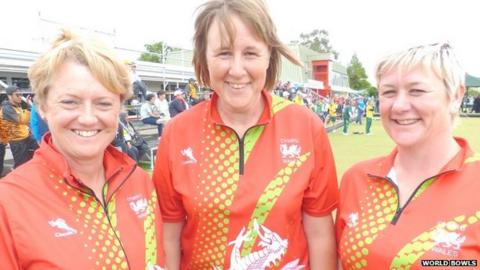 Wales claimed silver in the women's triples at the World Bowling Championships in New Zealand.
Emma Woodcock, Kathy Pearce and Anwen Butten were beaten 17-6 in the final by Australia's Carla Krizanic, Natasha Scott and Rebecca Van Asch.
Wales had narrow wins over England (16-12) and Malaysia (18-16) on their way to the final where Australia dominated.
Butten has now won five World Championship medals to add to her two Commonwealth Games bronze medals.