Great Britain Ice Hockey: Norway games chance for 'exciting youngsters'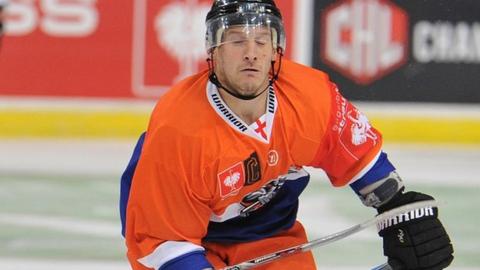 Great Britain captain Jonathan Phillips says the two ice hockey internationals against Norway is a "great opportunity" for younger members in the squad.
GB face Norway, who recently qualified for the 2018 Winter Olympics, in Nottingham on Tuesday 1 November and in Cardiff the following night.
The squad includes 16-year-old Liam Kirk and Sam Duggan, 18.
"This is definitely the time for them to show everyone what they can do," Phillips said.
"In the past we haven't had much time together as a squad. This means it's tough to see the younger kids coming through."
Sheffield Steelers' Cardiff-born Phillips added: "We have some exciting young British players, so it will be great to see them in an international game."
Head coach Pete Russell has named a 43-strong squad, which will split to have one team playing in Nottingham and another at Cardiff's Ice Arena Wales on Wednesday, 2 November.