Bradley Dredge: Welshman aiming to finish year on a high in China
Last updated on .From the section Wales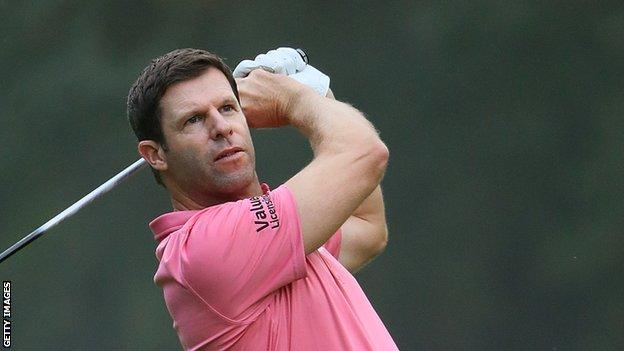 Bradley Dredge says he wants to finish the year on a high, starting with the World Golf Championships in Shanghai.
The 43-year-old has had a fine 2016, breaking back into the top world's 100, and July's US PGA Championship was his first major in more than six years.
"There's so many points on offer so if I do play well, I can really climb in the next few weeks," he said.
"You want to play in these events but I'm lucky now it's the final order of merit position."
Beginning the year outside the top 200, Dredge has climbed to his current position as world number 88 and is looking forward to playing in China again.
"I've been playing well this year and it's important now to finish the year off really well and try and get up that order of merit as much as possible," Dredge continued.
"I really enjoy China. I tend to play well and get over the time difference. In terms of the weather and the grass and greens, it's quite European so I tend to adapt quite quickly."
The championships begin in Shanghai on 27 October and run until 30 October and Dredge knows the Sheshan International course will be tough to play on.
Dredge added, "You have to drive it well around here. The rough is not the sort of grass that I'm used to so you have to keep it in the fairway.
"It will be tricky with distance and the ball is not going to go as far as it used to. The ball's really going to sit down a lot in that type of grass."