Ian Woosnam and Davis Love inducted into World Golf's Hall of Fame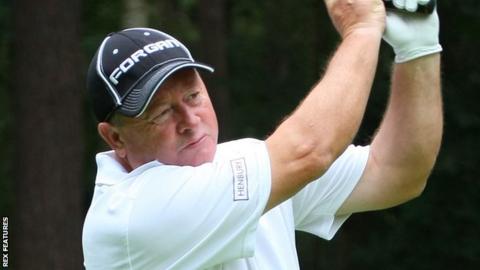 Former US Masters champion Ian Woosnam has been inducted into World Golf's Hall of Fame.
The Welshman, 58, is among five 'Class of 2017' inductees, including Davis Love, who captained the US to Ryder Cup victory over Europe this month.
Writer and commentator Henry Longhurst, who died in 1978, and retired LPGA Tour players Meg Mallon and Lorena Ochoa are also honoured.
Woosnam, a former world number one, won his only major at the 1991 US Masters.
He skippered Europe to Ryder Cup victory at The K Club in Ireland in 2006.
"I'm so honoured to be part of the world golf hall of fame joining so my great champions," Woosnam tweeted.
Woosnam, who now plays on the US Senior Tour, spoke in April of his disappointment at not having been inducted into the Hall of Fame.
"I can't really understand why I'm not in there when there are other players in there who have not got the pedigree that I've got," he told BBC Sport.