Wales' Lauren Williams wins Polish Open taekwondo title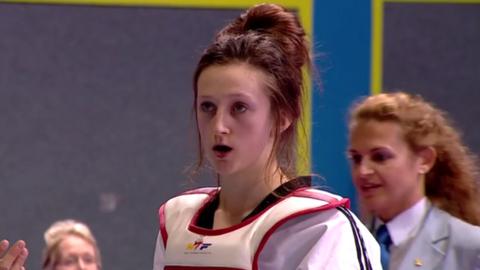 Wales' Lauren Williams won the -67kg title at the Polish Open taekwondo championship in Warsaw.
The 17-year-old beat Russian Ekaterina Derbeneva 12-0 in the final.
The European champion from Blackwood had earlier survived a tough first round match with Derbeneva's compatriot Anastasiia Gurskaia.
"I'm proud I managed to put together four strong performances," said Williams. "Lots learned from this competition, onwards and upwards."